Be Innovative, Episodic and Interesting and Get Free Publicity
Posted by Justin Boland on Jun 02, 2008 | 18 comments
Here's the Problem
Let me acknowledge right off the bat: I'm not going to hand you the keys because I simply can't. I will be providing examples of outstanding, low-cost, high-reward promotional concepts, but if you turn around and replicate them, you will fail. Why?
These ideas all worked because they were innovative—brand new angles. This means they're already taken, and you'll look like an idiot imitating them.
That said: on the other hand, there really is nothing new under the sun. Much has been written about "viral video" in the wake of Soulja Boy's dance video, and all he did was take The Macarena, put it into a hip hop context, and use YouTube to promote it. Am I belittling him for this? HELL NO. I think Soulja Boy is hilariously effective and the more people complain about him, the more I appreciate his work. Any discussion about what he means for hip hop is missing the point: he's making money. Everything he does and says is a calculated move to keep his name floating around. Wether you love him or hate him, you're still perpetuating his business model by simply talking about him.
Hype Cycles and Work Constants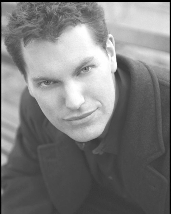 Here's the first, easiest and frankly cheapest method for getting publicity: contradict popular belief and declare something is "dead." Like TV, or the Music Business, or even Viral Marketing itself. You can see this going on right now in the current issue of Fast Company magazine, where Duncan Watts, an Australian marketing guru, assures the faithful Malcolm Gladwell's classic The Tipping Point is "Toast." I'm not about to defend Gladwell's book, which wound up getting thrown across my room, but his core concepts are self-evidently true.
This is a problem Seth Godin notes in Purple Cow
: marketers read books about innovative new strategies, then imitate exactly what they read, and then wonder why it didn't work. It didn't work because it's already been done. The point is to take the concepts and apply them to your product, your niche, and the your world. YouTube is currently flooded with cheap knockoff attempts at "viral" dances, jokes and music videos.
The music business is not dead—neither is TV. My biggest, bestest chunk of advice in this article: "experts" will always be talking shit about other experts. Take what's interesting, take what's useful and ignore the rest. Duncan Watts has a great critique of Gladwell, and I'm sure Gladwell will have an insightful response to Watts. Hype is a cycle, but work is a constant. Focus on putting in work, and testing what works for you.
Bruce Houghton, who runs the essential resource Hypebot, sums things up perfectly with the title of his commentary on the Watts/Gladwell fight: "Music Marketing Needs To Change…Again." That's true today, it was true last year, and it will be true every 2 weeks for the rest of your life. You need to pay close attention to the memetic climate and be ready to adapt faster than your competition. Music marketing needs to change constantly in order to be effective.
Here's some shining examples to inform and inspire:
Mr. Ozwald and the Yearbook
Big thanks to King Tut for the heads-up on this one…from the Myspace of Mr. Ozwald:
Over the past decade the music biz has been in a downward spiral and continues to follow an out of date model to sell music. With album sales dropping every year, I've decided to focus on digital distribution and release new music every month via iTunes and other online retailers. My new album "The Yearbook" will consist of 12 songs, released a month at a time, as I record throughout the year.

The Yearbook album idea came to me at about 6am last month when I was just sitting around brainstorming after making some beats. When it hit me, I really got too excited to sleep so I started writing down how I wanted to approach this project. Seeing as it was already December and I wanted to have the first song released in January, I didn't have much time to get things in order.

Initially, I thought it would be really cool to have each song relate to whatever is going on in my life at the time"¦ ultimately, composing a yearlong "documentary" so to speak. What I didn't realize until I started recording is that if I'm going to be blogging/documenting everything throughout the year, what would be the point of saying the same things on the record each month?

That's when it dawned on me"¦ Keep the blog interesting, document the process; keep the music interesting, WRITE HOT SONGS! If this project gives me the freedom to do whatever I want, then I won't limit myself to the same format each month. It's time to bring good music back and start taking risks!
Crooked I, Skillz, and the Value of Consistency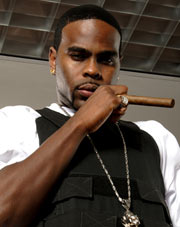 Ozwald is not the first to take this model and run with it. West Coast legend Crooked I spent 2007 doing his "Hip-Hop Weekly" series, which was exactly that: putting out a free track every single week, mostly through affiliate sites like hiphopdx. It definitely worked—the series kept him prominently featured on major hip hop sites and maintained his name as a topic of discussion. "It's almost impossible to log onto a hip hop website and not see me." That kind of coverage traditionally involved purchasing advertising, and Crooked I is achieving that by giving music away.
I have no idea what his studio expenses were like, and I don't know how much time he spends on a track, either—but it's safe to bet that he was getting a great return on his investment regardless. Crooked I is also notable for being totally in control of his own operation, as CEO of his own label, Dynasty Entertainment.
On an even bigger timetable, consider the ongoing success story of Skillz (formerly Mad Skillz, yeah) who has built an international reputation off an annual event: his "Rap Up" track, where he summarizes a year in the hip hop industry with punchlines and jabs. After several years, he's become a fixture in hip hop—millions of people all over the world are discussing his work every year, and looking forward to his next installment.
Illegal as Fuck = Headlines like Whoa
The history of viral marketing is notable for one "failure" that led to more headlines, word-of-mouth, and name recognition than anyone involved ever dreamed of. I'm referred to the Aqua Teen Hunger Force campaign, which the Boston Police Force mistook for, uh…bombs. Despite the fact that these LED sculptures had already been up, in cities around the nation, for weeks, Boston cops abruptly decided they posed a serious threat and shut down the city for hours. Sadly, rather than being chastized for their own incompetence, the Boston PD wound up recieving over a million dollars in settlement money from Turner Communications.
What's the lesson here? Play it safe? Another big HELL NO. This is not a cautionary tale, this is an example of How To Do It Right. Obviously, I'm going to encourage you to push the boundaries of good taste, personal safety and legality. If you want people to talk about you, market like you mean it.
The name recognition for "Aqua Teen Hunger Force" was limited, prior to the Boston controversy. Mostly an audience of stoned humans under 30 who stumbled across it late night and had their world changed forever. However, after the controversy, every single news report and pundit commentary about it inevitably had to include the name "Aqua Teen Hunger Force"—which proved to be an incredible hook. What could that mean? Who in the hell names a TV show something like that? Now Aqua Teen is a nationally recognized brand—truly improbable and nearly a miracle.
Planning and Execution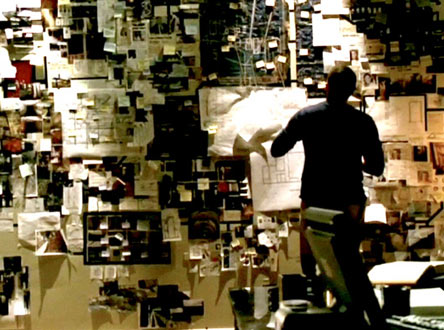 Normally, this is where I'd recap by talking about Radiohead Nine Inch Nails blah blah blah and encourage you to "get out there and be viral!"
I know: bullshit.
I get pretty frustrated by most music marketing blogs, too. I would like to dig into the operational details and share them with you.
The fact is, the development of viral campaigns is a closely guarded secret. The templates and processes are proprietary—meaning there are highly-paid experts who make a living keeping their methods to themselves, thank you very much. Unfortunately for them, and for anyone else whose livelihood depends on secrecy, it's not that hard to look at what they are doing and figure out how it's done.
First, here's an incomplete but worthwhile list of the key players to study:
Campfire Media: run by Mike Monello, Gregg Hale and Steve Wax. For an excellent introduction to their methodology, start with this Fast Company article.

42 Entertainment: run by Jordan Weisman, these folks recently made the news as the brains behind the Year Zero promotion campaign for Nine Inch Nails. Learn more over at Wired Magazine. NIN fans have also thorougly dissected the campaign and you can check the schematics at Year Zero Research.

Jane McGonigal was the lead designer for the Halo 2 campaign, referred to these days as I Love Bees. (I always thought that site was just a prank to pass on to friends who didn't know shit about computers.)

And of course, J.J. Abrams has been taking advantage of this technique for his show Lost, and the advance hype for Cloverfield was a brilliant example of Doing It Right—I thought Cloverfield was an outstanding film but it was still overshadowed by it's own publicity, which generated more discussion than the 2008 Presidential Campaign, which has cost over a billion dollars to date—Forbes recently projected the total spending at over $3 billion.

The "viral marketing" priesthood overlaps with an older, more obscure discipline called Alternate Reality Gaming.
Next, here are the basic principles behind the design. I've never sat in a Campfire planning session or been an intern at 42 Entertainment, but I'm also pretty good at reverse engineering and the lost martial art of "common sense." What follows are my personal Cliff Notes for planning out multi-level, multimedia long-term narrative campaigns:
1. Plan out everything in advance. This is not a solo mission, cowboy. You definitely want to have other people who you trust and respect on board for this phase of the operation. You're going to be co-ordinating a truly obscene amount of information and you want other brains double-checking your work, suggesting alternatives, and creating novel solutions.
You're going to be working with a timeline of at least 12 months, so be sure to consider the larger, external events like holidays, movie debuts, economic milestones, elections, etc. Identify everything you cannot change and incorporate that into your planning. For inspiration, check out Charles Tart's short essay on the principles of Aikido.
Useful Tools: At Back Brain Media, we're using the Google Calendar application to keep everyone on the same page. We also maintain a private discussion forum which has been invaluable for getting details hashed out, without getting lost in the back and forth of email conversations. (The forum is a module of our CMS—Content Management System—Expression Engine, which I recommend to anyone and everyone.)
2. Leave room for beautiful accidents. Even with all that planning, your plans will collapse. Repeatedly, spectacularly. Be ready to incorporate user feedback, too—if something isn't working, abandon it ASAP.
Useful Tools: CAN PEOPLE CONTACT YOU? Nothing could be simpler, yet I see people make this too complicated, day after day. World-Around recently got contacted by a label who 1) only accepted messages from their myspace friends, 2) didn't accept add requests from music pages, and 3) didn't have any other contact info on their myspace. Privacy is for the rich. Put yourself out there and people will reach out—and nothing is more important in 2008 than authentic human contact.

If you disagree with me, get in touch:
3. Provide multiple and redundant points of entry. Remember that as your campaign gains momentum, you will be increasing your audience every day. All of this new audience will need to get caught up to speed, quickly and painlessly.
Useful Tools: Maintain a consistently updated "About" page that does exactly that. There's no need for details if you've got articles, blog posts, or videos that provide those details. Just give a concise summary with all the relevant links embedded into a single paragraph. Who are you, what do you do, why does it matter. Period.

If you maintain multiple websites and myspace accounts—visit every single one from the perspective of a first-time user. Does it provide all the relevant information? Does it have all of the links that it should? Is it presented clearly? Are you creating a private club for your existing fans, or a welcome center for anyone who stumbles across you?
4. Make it easy to Pass It On. Encourage people to talk about what you're doing, and make it as easy as possible for them to do so. Provide tools to enable them to help you. Most importantly, embrace and assist any and all unofficial attempts to spread your message, from fan forums to personal pages promoting your music.
Useful Tools: Take a look at what we're doing for World-Around Records: an easy-to-use promo page that lets anyone integrate our logos and images into their website, myspace or facebook page. We've had a lot of people use this, and even thank us for making it available.

Second, we've got an example right here on Audible Hype—the "Share This" tool, which incorporates all the social networking links as well as email capability into a single icon. You can check it out right at the bottom of this very article.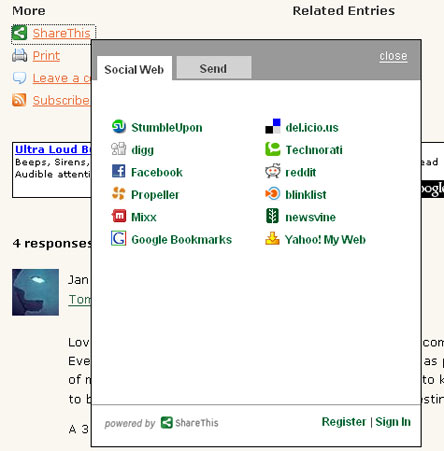 A Reading List for Power Weirdos
On my old site, Brainsturbator, I'd usually finish off articles with a reading list. Often, the suggested links weren't obviously relevant—I was trying to awaken creative thought and get people to draw from multiple disciplines at once. The fact is, most of the "music marketing" discussion that goes on is just an autopsy. Meaning: giving away your music for free is no longer special. Letting your fans choose their own price for your next album is not remarkable anymore. Etc.
I would urge anyone reading this to expand their horizons beyond the echo chamber of "music marketing." Here's some steps in the right direction:
Over at the always-interesting Alterati, the always-excellent Wes Unruh has written a great series about DIY marketing for books. The techniques are just as useful for you and me, and all of these articles are quality brainfood:
When a friend of mine went to publish his book, he was faced with two questions. How does one make money from a book? How does one create a market for a book? Actually, he approached the second question like so: How does one create a marketing campaign for little or no money up front and still reach enough of an audience to culminate in "Brand Awareness'?

Part One: The Attention Economy

Part Two: Tellman's Infoproducts

Part Three: Affiliate Economics
Information is a Communicable Disease by Kevin Kelly. Kelly is a founder of Wired magazine, and the author of one of my all-time favorite books, Out of Control. I will be taking a much closer look at the work of Duncan Watts, especially his experiments with virtual social networks (again, read the Fast Company article for details). Kevin Kelly was ahead of that particular curve, and this short, instructive essay will give you an overdose of brainfood.
Alternate Reality Games: Design, Development and Implementation. This is a goldmine—the single most valuable and comprehensive resource I found on this subject. If you're interested in this angle, I cannot recommend this piece enough.
Marketing Sherpa's Viral Marketing Hall of Fame A list of 12 campaigns to swipe ideas from. Like I've already said about a dozen times in this article, it's more effective to adapt than to abduct. It's also more ethical, if you're unfortunate enough to be burdened with ethics.
Global Trends 2007-2036 This truly essential document from the UK Ministry of Defense is their overview of the prevailing trends and inevitable changes they see defining our future, here on planet Earth. This is the larger stage that we're all living, breathing and yes, marketing upon.
Cognitive Biases Affecting Assessment of Global Risk—this white paper is the best, most concise explanation of "Cognitive Bias" I've ever found. Cognitive Biases are the built-in limitations and shortcuts of the human brain. The paper is written within the framework of "assessing global risk" but it also applies to humans planning anything—including and especially a yearlong marketing campaign. This paper is a crucial step towards knowing thyself and I recommend it to all thinking humans.
My Questions to You
Did I just swan dive off the deep end? Was this too far out there to be useful? Are there details I glossed over that you'd like a more detailed explanation of? I would really, really appreciate some feedback on this article. Thanks in advance.
I will be addressing the core elements of a compelling narrative in an upcoming article, drawing off Joseph Campbell and a lot of more recent and familiar examples. I'm tempted to get into Jung and McLuhan but this is probably not the right audience for that.

Posted at 10:13 p.m. on January 31, 2008

Here's my feedback. You have three posts here. I am like the pot calling the kettle black - yeah I know. It's all great stuff.


The problem with relying on social networking (now) is node burnout. Your fire never makes it up the branch and into the tree. To compound the problem, everyone is lighting fires. You touched on making it easy for viral marketing to occur. One huge step further could be called aggressive seeding or intensive propagation - starting lots of fires or dropping lots of seeds. Does that get back to being hugely expensive? It depends. I don't have the answer, but I noticed how the orchid next to my house spread when the deer shit out the apple seeds a mile away... If you can translate that metaphor into music business advice, I want to go to your parties.


-Bruce

Posted at midnight on February 1, 2008

Yeah, this could have just as easily been titled "Be Comprehensive, Detailed, and Burn Out Your Readers." This was just something I had to get done, I'll probably be re-formatting this in the future.

Posted at 12:17 a.m. on February 1, 2008

lol @ Bruce.

Bro, you got a wicked blog going here man! Big ups!

Posted at 1:25 a.m. on February 1, 2008

Hey Justin awesome blog.

The real problem in my mind is the same as the one that Bruce pointed out above. The nodes as starting to burn out as people can only be enthused about so many things at once. With so much viral content out there , people can only share so much via their social network.

The most interesting time coming up is when the social networking backlash begins, when people start getting sick of having to wade through piles of moderately to minimally useful junk send to them by their "friends"

Posted at 3:03 a.m. on February 1, 2008

That's only a problem if you're making mediocre music. Like I said when I started this site, if you're not making GREAT MUSIC, none of this will help you. Nothing will help you.

It's even built into your comment-"minimally useful junk." I'm obviously not advocating that you make your marketing based off that.

Social Networking backlash is happening, that's inevitable, part of the media cycle. But humans will always talk about what they're interested in, what gives them meaning. Make interesting, meaningful music. Otherwise all of this advice is wasted.

I'd definitely refer anyone reading this to Seth Godin's work on dealing with permission marketing and RESPECTING YOUR AUDIENCE.

Posted at 3:09 a.m. on February 1, 2008

I dig the article Boland. I also agree with some of the feedback above. There is real opportunity to tighten your focus, and frame these ideas into separate articles. This will in effect, give you "more" content, and make it easier for your readers to digest. I can help you with this if you want, feel free to start sending me first drafts again, I'll mark them up for you and help you edit the finals. But yo, props on AH, I can see this blog earning a reputation as an authority in the indie marketing business. Keep doing your thing.

mostly.

Garrett

Posted at 3:37 a.m. on February 1, 2008

I am all for mediocre music being weeded out of existence. If the system doesn't support it then hopefully we won't get to hear so much of it in the future.

Posted at 4:14 a.m. on February 1, 2008

I liked the article I do agree it is a bit long and could have been more then one article. In regards to social network burnout as brought up here in the comments is that all social networking is word of mouth marketing. If an artist, model, actor/actress, or anyone wanting exposure can keep up to date on new word of mouth technologies burn out becomes nothing. Even though so many people see E-Mail as dead taken over by social networks I think it is an option that needs to be used by artists for keeping in touch with their fans. Word of mouth marketing can go way beyond social networking too if you can get your fans involved in your promotions by giving them tools or even listening to them as they create new tools for you.

Or to apply to step 1 in the post you can have 2 or even 3 layers of plans 1 with only those you trust and the other 2 where your fans can get involved in this second level you would really want to be ready for step 2.

Posted at 8:05 a.m. on February 1, 2008

Your articles are inspiring. You're little network of blogs is pretty neat to, very inspiring.

This article isn't too long, every time I read something here, it gives me a kick in the ass. I've started an episodic list of reviews about some music from labels I like on a major online distributor..

This is power.

Posted at 9:12 a.m. on February 1, 2008

The problem with relying on social networking (now) is node burnout. Your fire never makes it up the branch and into the tree. To compound the problem, everyone is lighting fires.

Bruce: I think you're absolutely right you can't solely rely on social networking as your only internet marketing and promotion tool. You really need to have your own website and create your main dialog there. You need to build and foster a community on your website and use the social networks as mere pointers to the honey pot.

There are also some other real issues created by building your brand's foundation as a part of someone else's "user generated content." What happens when Myspace or Facebook is no longer the latest fad and people start migrating to the next big thing. In this situation your empire had just crumbled at the hands of someone else. In addition, you also fall victim to brand dilution with the social network's brand being much more prominate than yours. And on top that, if a social network is your only channel for making sales you'll find that most people won't even take you seriously if you do not operate from within your own domain.

Social networking is definitely a great way to extend your reach, but that doesn't mean you still won't need a central point to expand from.

Posted at 1:17 p.m. on February 1, 2008

13 Greg R. says...

Social Networking burnout is affecting everyone, but yet if 100 million potential customers/fans/music lovers are hanging out on Myspace or whatever, as a Music Marketer, we shave to find a way to connect with them. The problem lies within all the Spam, Bad Music, Bad Marketing and disastrous interface that lie within major social networks. How we connect with them is different with every case. There will not be another Soulja Boy and even an OK Go in the near future that will have the same effect and impact as those original viral efforts. What can happen is the manipulation of their tactics, research and brainstorming and the formulation of a new plan that will attract attention and spark an emotional feeling with the listener/viewer.

Your article was great and informative and I'm glad to have found your blog.

Posted at 2:31 p.m. on February 1, 2008

I personally have an attention span and think enough about what i read that if I am compelled I will return again and reread something to make sure I am catching subtle nuances. I realize this makes me wierd. My point is I dig this article and fuck the lowest common denominator, they wouldnt understand anyway, right?

The highlight of this article for me was you referring to common sense as a lost martial art. That is fucking genius!!

Definitely checking out expression engine!

word

Posted at 10:17 p.m. on February 1, 2008

Excellent article, and excellent framing of context/perspective. You've hopefully stimulated some unorthodox thinking (Mission Accomplished, for me anyway) by providing resources such as Global Trends and Cognitive Bias'. Now it's time to digest, plan and acttack.

Keep dishing...

Posted at 1:46 p.m. on February 10, 2008

Justin,

Great post, really enjoyed it. I'll leave it at that, rather than perpetuate "Comment Node Burnout".

-Mike

Posted at 12:45 a.m. on February 20, 2008
More DIY Music Resources
Subscribe to Audible Hype