IV the Polymath
Posted by Justin Boland on Apr 04, 2011 | 0 Comments

Artist development is going to be a central theme in 2011. Despite the fact a billion billion articles about the music business have been written in the past decade, the central magic trick remains a mystery: how do you get from total unknown to having an actual career to worry about in the first place? With that in mind, I'd like to introduce someone who's pulled off exactly that — IV the Polymath.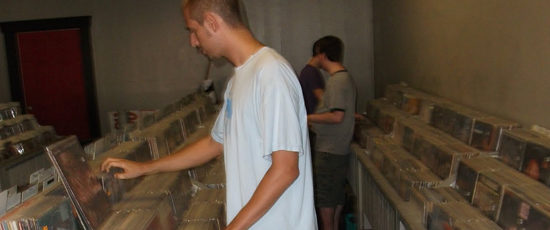 AH: How much time have you put into your music production game prior to even starting this latest project?
Well, I didn't start seriously producing until 2008, but I've been playing different instruments my whole life. Once I realized I could do everything myself, I stopped playing in bands & started doing this. I originally did the music for Push IVward in late 2009, so however that adds up.
AH: What worked for you in 2010, in terms of promoting yourself? What are the most effective strategies you used?
I think just having a relentless work ethic has helped a lot. I sent out hundreds of emails every week to bloggers, film-makers (for licensing opportunities), & others. I try to make the emails as personal as possible & that helps a lot with getting a positive response.
Another thing I found to be essential is building a network - this includes everyone from media contacts to other artists to your own mother. When we connect, we can all help each other. Also, no matter how dope you think you are, being humble is a huge advantage. The more you do for others, the more it will come back to you.
AH: The Push IVward EP is definitely a strong opening move: what are your plans for the rest of 2011?
Thanks for the love on Push IVward! I'm currently working on an album with Junclassic called "Spectrum" that will be out this year. Also wrapping up a full length with my group i.deals, which consists of myself handling production & my man Jondis on the mic. A couple more instrumental releases are also on the way & I'm producing EP's for a couple of cats this year. I'll be doing some beats for different projects here & there as well, but I definitely prefer to produce entire projects as opposed to individual songs.
From a marketing standpoint, I'm looking to continue to build an audience. The free & "name your own price" projects have helped me connect with new fans, which has been a blessing. In the future I would like to make Polymath Records releases available on itunes, amazon, etc. as well as press up physical copies (CDs & eventually vinyl).
AH: What was your process for assembling the EP and getting ready to promote it?
Well like I said before, all of the music was made in 2009. I was going thru some surgeries for a basketball injury & was in a lot of physical pain, but made it a point to still go digging for records every couple of days. I spent about 10 hours a day just creating in this dusty ass basement I was living in at the time so basically the music was a way for me to deal with the pain I was experiencing. It allowed me to push thru it, hence the name "Push IVward." I sat on the beats for a year or so after the fact & decided to release them recently, because I felt the cinematic qualities of this project fit the vibe of winter.
In terms of promotion - it was actually supposed to be a vinyl release thru another indie label, but I didn't like how they were handling business so I decided to just put it out myself. At that point I just wanted it to be heard. Promotion was real basic - I just tried to get it out to all of the blogs I could & get it into the public eye.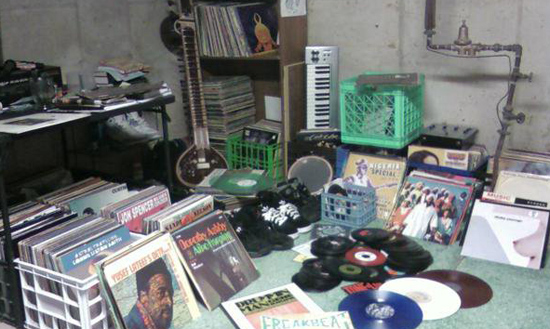 AH: Do you still incorporate live instrument work into your production now?
Yeah, I do - keyboards are finding their way into my newer stuff quite a bit. I'm also a big fan of live percussion like congas, shakers, tambourines & stuff like that. For financial reasons, it doesn't go much beyond that & the MPC right now, but the goal is to eventually set up my own studio where I can do everything live (drum kits, guitars, pianos, bass, & bring in some horn players) - not for sample clearance reasons, but because playing your own stuff is the ultimate rush.
AH: What is your long-term vision for Polymath Records?
Essentially I just want to grow each year & gain an audience without compromising the art. Once I get to the point where I'm satisfied with that, I'd like to bring someone on to run the label so I can worry about music full-time & go out on the road. I'm much more interested in making music than promoting it, but I know that in these times if you want to succeed you have to do both.
Also, I'd like to have a good portion of the label's income brought in from music licensing. Owning your own publishing is huge, because there are a lot of licensing opportunities out there for instrumental music. And it's really a no-brainer - you already made the music, so why not continue to get paid for it.
Last thing is that I would like Polymath to be a label that puts out positive music & does good things for the community. That's why I've started donating 10% of what little money I make from album sales to legitimate organizations that are doing good things.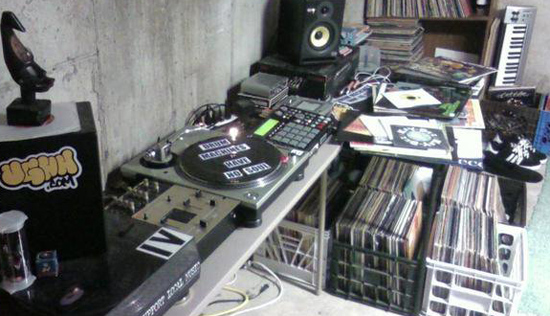 AH: Who do you look up to in terms of business strategy and DIY hustle?
Redefinition Records. They're definitely an inspiration for what I want to do. They put out their records on vinyl, but still have a strong digital presence. They have a good core audience without compromising the art form & most importantly, they don't just have listeners - they have fans.
Other people I look up to in that sense are Homeboy Sandman, Oddisee, & Kev Brown.
Further Illumination…
Check IV the Polymath on Facebook, Bandcamp, The Twitter and his own website.
Related Articles
comments powered by

Disqus
Featured Articles
More DIY Music Resources
Subscribe to Audible Hype