Weekend Brainfood, Feb 16th 2008
Posted by Justin Boland on Feb 17, 2008 | 4 comments
Paul Wall is Way Smarter Than He Looks
"When I was 14, that's when my life changed because that's when I got really heavy into street promotions. I worked and did a lot of stuff for Def Jam and stuff for Cash Money, before they signed their major deal. But, doing the street promotion, a lot of that was me just learning and working the game because I was always taught and my mother always embedded in me, that if you work, you're going to get paid.

If you don't work, you're not going to get paid and no one was going to give me sh-t. So I took that aspect and worked, worked, worked. I built up reputations with different store owners being that I was doing retail promotions and different DJs being that I would service them with records. When I brought them the new Jay-Z record, they remembered me like, "What's up." I built those relationships up… I still took that job with pride, worked it to the best of my ability and it gave me respect within the industry to what I was doing: building up relationships and rapport with different record labels or producers."

—from a interview with Baller Status
This is something I'm going to be addressing in an article next week: the timeless and universal importance of putting in work. In recent conversations with eager young kids and jaded older artists, there's been one constant question: "Where is the money in the music business these days?"
I'm going to suggest that the money is in doing work in the music business. Having a well-rounded collection of crucial skills will make you invaluable to any company, plus flexible enough to adapt to freelance or part-time work. I'm talking to stuff like this: accounting, booking, carpentry, demographic research, having a commercial drivers license, live sound, lighting, mixing and mastering, repairing equipment, tour management, web design, writing up contracts and business plans.
Learn every aspect of the music business you can and get yourself organized. There's still way, way too much money in the music business. You don't get it for nothing anymore, though. (However, chicks are still free.)
Trent Reznor's Operational Notes on Planning Viral Campaigns
Wired magazine is great for thousands of reasons, and one of them is the fact they sometimes offer full transcripts of their interviews for major articles, online for free. I'm glad I remembered that when they published a disappointingly shallow article about 42 Entertainment and their "marketing" campaign for the Nine Inch Nails album Year Zero. The interview with Trent Reznor was about 90 minutes, and he dropped a lot of valuable details about the actual planning of a viral push.
Here's the highlights:
So, anyway, the plan got a bit modified with 42 where I said I don't want to introduce a narrative of characters that have nothing to do with the music to kind of give your story legs and a game plan. Let's make it all puzzle pieces that by the end of - I gave them my Wiki that I'd written, Rob and I had written - that had all the whole background of Year Zero. And it was -

Rose: You had already sort of put that online or -

Reznor: Not - just internally. Rob and I use that as a kind of working template to put our ideas together, because it was easy to branch off into the different - and it was also easy to see, hey, we need to - for example, let's get more into the India-Pakistan dispute and what caused that and the repercussions. You could go into elaborate detail or not - kind of was tangible and made more sense to us. So, we gave them that. And I just kind of said why don't we just pick bits of this that we can flesh out into things that become breadcrumbs or Web sites or whatever they might be. But let's not add into it Character X who we find out goes from this to that. Let's make this just a snapshot of something. And they came up with the mechanism, the fiction of a 20th of a second of the Internet got sent back in time and landed on our Internet. And what was nice about that was it eliminated progression of story. It eliminated the narrative. Now it was what -

Rose: Slices, yeah.

Reznor: You'd put together a piece of a newspaper that you found and got bits of this. And I've got to say, like, it was the most collaborative rewarding experience I've had, counting music, that I've ever had.
The Wiki is a truly remarkable animal. I'm very struck by the symmetry here: the Year Zero project, which blurred the lines between album promotion and Alternate Reality Gaming, was hatched by it's creators using the exact same technology that was used by it's players to decode the puzzle. If it's good enough for highly-paid professionals and spontaneous groups of amateurs, it's probably worth considering what your organization could do with a Wiki.
Rose: So, you followed the progress online, I mean the players' progress?

Reznor: Oh yeah, it was a lot of fun for us. We were in Europe when this thing started. What we did then was we worked backwards from if it's around the record, now we have a solid kind of the release date of the record was I think May or April. The record will leak by the fact that they all do a couple weeks before then when it goes to manufacturing somebody leaks it. So, we have that window of time when that's going to happen, between a month and two weeks it will for sure leak.
Sickamore: Labels are Dead and Hungry Amateurs are the Future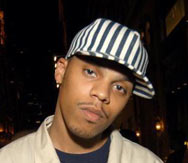 Sickamore is, miraculously, 23 years old. He was also the Director of A&R for Atlantic Records for the past two years. He's the guy who signed Saigon to Atlantic. Given how well Atlantic treated Saigon, it's a surprise to exactly nobody that Sickamore finally resigned this month. He's got an excellent and interesting explanation on his blog that's worth checking out, but here's what I had to share: Sickamore is not only walking away from the traditional label structure, he's putting his energy and work into young kids who are willing to experiment and learn fast.
I'm a firm believer in the idea of "you can't do new things with old people". That's why I'm a part of a 10 person operation at The Firm with the average age being 22. Everyone is young, hungry and learning how to be entrepreneurs. I have a goal at the Firm, to make this everyone's last "job". I want my team to leave running their own profitable business, breeding a new generation of entrepreneurs.
Amen to that. One of the central tenets of World-Around Records is that our artists can all leave us and be self-sufficient and profitable for the rest of their careers. Of course, I'm a broke hippie so it's easy for me to say that. Sickamore is an established professional who really thinks that new ideas are more powerful than the existing, heavily-funded system. That's quite an endorsement.
Hey whats up guys! The article that affected us most at Red Zone Records was Sickamore leaving Atlantic Records. (Of course, I HAd to blog about this one.) It's crazy to actually be on hand to SEE the collapse of the major label way of doing business.

Good news for us indies, bad for anyone who can't adapt to the new Hip-Hop marketing environment. Well written article as usual, guys!

Posted at 12:21 p.m. on February 17, 2008

Certainly agree with the work ethic! I think one of the main problems is knowing where to start for most people. However, if you spread yourself too thinly and don't put the real work in (for instance, into writing songs day in day out) then you will continue to drive tour vans or teach music to kids. Which is cool, but you get more of what you put your time into.

Doing it yourself is really a lot of hard work though, and can be quite baffling at times.

Posted at 12:44 p.m. on February 20, 2008

I agree 100%. That's something I struggle with personally, too.

My best advice so far is to make self-assessment a regular routine. Make sure all your goals are measureable, because you need to be able to track progress in a meaningful way. Setting goals and analyzing how you spend time are both crucial.

I've found the concept of the Pareto Principle to be helpful-bearing in mind that 80% of the work I do isn't really contributing much towards my intended goals. The tricky part, of course, is correctly identifying the 20% that's moving me forward and focusing on that.

Posted at 3:41 p.m. on February 20, 2008
More DIY Music Resources
Subscribe to Audible Hype