Assessing The Environmental Cost of the Record Business
Posted by Justin Boland on Feb 29, 2008 | 3 comments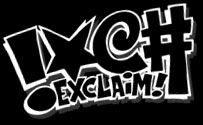 Exclaim!, the long-running and very much badass Canadian music magazine, recently published an article, How to Save the Planet (One Gig at a Time). I read articles I disagree with several times a day, but I think this is one worth exploring, because it's a good gateway to every single issue this article is going to touch on.
Let's start with the first paragraph of the article:
A recent report in the U.K. Guardian claims that one million unsold copies of Robbie Williams' last CD Rudebox will be shipped to China to be crushed (and hopefully used for road-surfacing). Dealing with product waste like this reportedly costs EMI millions of dollars a year.
Nobody in China is That Stupid

Aside from imperial wars and Wall Street arrogance, there's another reason the US is losing it's superpower status to China: they're really good at making money. I would suggest that it's very naive to think 1 million unopened copies of a western pop album will get destroyed when they could simply get sold. They're worth more as CDs than they are as small, granular chunks of crushed plastic.
Piracy and theft are the bedrock foundation of the Chinese economy, and this extends from technology to clothing to the record stores. For anyone who missed it, a great author named Ed Peto recently gave an incredible analysis of the music industry in China for UK website The Register.
The arrival of western product in the early 90s came courtesy of "saw-gashed' CDs: Excess stock and deleted titles from western majors attempting to avoid taxation and disposal costs. These CDs had their cases cut to mark them as defective and were then shipped in to China through free-market economic ports like Guangzhou, only to end up on the black market. An end result that can be seen as a partial "shooting-in-the-foot' for the western majors who then had to come in and fight against the pirate networks they inadvertently helped set up.

A standard pirate CD retails for about 60p, whereas the legitimate product goes for around two to three times that - £1.50 to £2. This obviously makes piracy a big business with plenty of people profiting, plenty of vested interests and not a whole lot of will to change. There is the occasional very public haul of counterfeit CDs, but realistically this is already a lost battle when you consider the impending end of the CD format.

CD manufacturing plants are mainly state run but this does not deter rampant "third shift piracy' in which, once the two normal daily factory shifts are completed, a third one goes on through the night to make the same product for the pirate market. That's right, state-run piracy.
As you can imagine, the situation in China right now might easily be where the Western music business is headed. I highly recommend keeping an eye on Ed's website, it's a reliable source of valuable and interesting information…like Hypebot, but slower…and only about China.
Don't Get Me Wrong

The Exclaim! article is still an excellent read, and does a great job of adressing the question in detail. But is the question important?
Personally, I do have to say that worrying about the music industry's environmental impact in 2008 is….well, almost exactly like trying to put out a fire on your desk while your entire house is burning. There's nothing wrong with the concert industry. There's serious problems with the core model of human transportation on the entire continent of North America, though. Until that changes, I'm not losing sleep over anything but gas prices.
Although musicians on tour have a very marginal overall impact on the devastation of our global environment, Allison Outhit still maintains that your actions as an artist (and a business) are important. The argument is that musicians have a vast power of influence that makes their lifestyle choices are more important than that of an average human.
That argument would be easier to swallow if the author didn't keep contradicting it. Somehow, these same super-persuaders are also totally inept, at least according to Outhit:
Now, musicians are some of the most disorganized people I know. You have to badger them for the rehearsal space rent. Who knows where their copy of the record deal is, let alone all those gas receipts at tax time. Hell, half of them barely remember to bring a guitar pick to a gig.
Makes me glad I do hip hop.
Thinking back to when I played bass and thought I was a punk singer, though, I have to disagree. I've played in bands more or less non-stop since I was just getting used to high school, and perhaps I'm just lucky. The musicians I have known and worked with have been driven, creative, and very successful people. In fact, most of them inspired me to get my ass organized, focused and professional.
Now, doing hip hop, I'm meeting rappers who know more about the demographics of hip hop than major label executives do. Everywhere I go, I keep crossing paths with young men and women who put in 18 hour days, for months on end. Hip hop right now is like Silicon Valley in the early 90s. I don't think that's hyperbole—just look at where all of the innovation in the music industry has been coming from. The most aggressive and experimental entrepreneurs in the industry are working in hip hop. Everyone else is just taking notes.
What is the Scope of the Problem?

Even if "destroyed" CDs in China wind up back on the market, I'm not denying people throw out CDs. I've junked several thousand myself.
It's hard to find precise figures about the environmental cost of CD manufacturing. (Shocker.) I did find a few general facts from the very helpful (and nicely designed) CD Recycling Center:
In 1983, when CDs were introduced in the United States, 800,000 discs were sold. By 1990, this number had grown to close to 1 billion!

More than 5.5 million boxes of software go to landfills and incinerators, plus people throw away millions of music CDs each year!

Every month approximately 100,000 pounds of CDs become obsolete (outdated, useless, or unwanted).
Back when AOL was sending out CDs to animal shelters, funeral homes and unborn children everywhere, activists did some enviro-math and estimated that 1 million compact discs—just the disc, no packaging—equals about 17 tons of solid waste.
Will the Problem Solve Itself?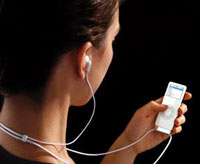 Most of the other headlines this week indicate this problem might already be over with: "More Teenagers Ignoring CDs," hollers the LA Times. "48% of teenagers bought no CDs at all in 2007, up from 38% in 2006." Even though this made a lot of noise over the vast echo chamber of music business blogs (repost news article + 1 paragraph commentary = done) it's nothing new. Remember the outstanding Economist article that kicked off 2008? First paragraph:
IN 2006 EMI, the world's fourth-biggest recorded-music company, invited some teenagers into its headquarters in London to talk to its top managers about their listening habits. At the end of the session the EMI bosses thanked them for their comments and told them to help themselves to a big pile of CDs sitting on a table. But none of the teens took any of the CDs, even though they were free. "That was the moment we realised the game was completely up," says a person who was there.
Then again…check out today's Listening Post coverage of the Digital Music Forum East conference. Thomas Hesse, from Sony/BMG:
I have an upbeat view on physical. I don't think the CD is dead at all. It's a different shift, CD to digital than vinyl to CD, which was a clean break. In today's world, not everyone is going online. 70 percent of US online. 75 percent in a few years. Online penetration growth is small. How is this 30 percent that is offline going to get music? We have some physical retailers who are excited about the contraction, and growing their business in a meaningful way.

There's foot traffic in retail. Music is such an exciting, entertaining, charismatic way of connecting with the consumer. Even if CD is to decline, still tremendous opps in selling music in those environments.
It will be interesting to see the iPod generation grow up. I honestly have no idea if they'll stick to their digital conditioning—although I do have a hunch that as they get older, they'll start buying CDs again. I think that having steady jobs, as well as a car with CD player stereo, could bring this generation back around to a more sedentary, "collector" mentality.
Of course, that's just guesswork. Sticking to the realm of facts, remember that there's a huge audience out there who have resisted pretty much every technological innovation since cassettes. As Derek Sivers of CD Baby puts it in his recent Berklee Interview:
Are you operating on the assumption that the CD will remain an important format?

Yes, but you can tell that CDs will go away someday. Our physical CD sales are 35 percent higher than they were at this time last year. Ten percent of music fans buy all of their music as digital files, while 90 percent still get their music on CD. It surprises me when I hear a musician say, "I'm not going to make CDs anymore; I'm going to be digital only." It makes me want to ask, "Are you at the point in your career where you can shut out 90 percent of your audience?" It's still worth it to make a CD. Artists have so much more sales potential if they have both formats available.
Remember: Sivers is saying that 90% of CD Baby customers are still purchasing CDs—that's only a reflection of sales through his website, not the music industry as a whole.
THE BOTTOM LINE IS LOCATED INSIDE YOUR WALLET
I don't want to sound dismissive of earnest activism. Just the same, the US economy is tanking and most rappers I know make the choice between food, rent and saving up for merchandise. So good intentions, bluntly, don't mean shit in a climate like that. Until the "Green" options cost as much or less than conventional options, there's really no incentive to be environmentally conscious.
I'm still an optimist, though, because in the past year, market demand and tech innovation have been converging. Logically, a manufacturing process for compact discs that involves less materials and consumes less energy should result in a final product that costs less money, right? As the scale of "green" operations ramps up, we're going to see exactly that come to pass within the next 12 months. Awhile back, I interviewed Micah Solomon from Oasis CD, and he's worth mentioning again here because Oasis is leading the way on enviro-friendly CD manufacturing.
Their plastic bottle initiative is especially noteworthy:
…we put our heads together and worked on whether maybe, just maybe, there's a way to make use of the millions and millions of water and soda bottles that are thrown out every day by consumers. After brainstorming together we zeroed in on a new way to create a Digipak tray out of nothing other than bottles that were being destined for the landfill or incinerator.

One Last Question
I wrote this simply because it interested me and I chose to pursue it. I'm also tempted to work on an article examining what I didn't cover here—namely, the environmental impact of touring. More importantly, though, I don't want to be self-indulgent. I want to know what the Audible Hype readers think about this—is this a line of inquiry you care about, or was this wandering down the wrong alley? Thanks in advance, folks…and as always, thank you for your time.
I certainly appreciate the write-up about music's environmental impact. This is something that weighs on my mind constantly, and I am looking for any alternative choices to product and touring. Thanks for the awesome post man,

-Chris

Posted at 6:08 p.m. on February 29, 2008

Yeah, it really made my week to see that Oasis was putting their clout behind positive change-so many corporations are perfectly content profiting off status quo bullshit.

In the past week, I've been catching up with my entire network-mostly because I got fired and thus was sniffing around the industry for work-but everyone, at every level of success, in every genre, said the same thing: GAS PRICES ARE FUCKING KILLING US. Doesn't help that most of the gas is Ethanol-diluted and mileage-reducing, either.

We're about to get World-Around Records launched with the website and I'm going to be running an experiment-to see if staying prolific with high-quality free music online can equate to touring around the country and getting in people's faces. Because for me, as much as I love the art and science of live performance, hip hop isn't live music-it's get stoned and listen to hip hop music. There's nothing like it, and I love it, but that's how I consume the music.

Posted at 4:39 p.m. on August 22, 2008

3 Edwardio says...

I think it's funny how you went ahead and wrote this article even though you explain at the beginning how NONE OF IT REALLY MATTERS....I mean, humanity is so far beyond fucked! We're way past Bucky's Kairos point, and the beautiful thang is, I KNOW YOU KNOW WHAT I MEAN. Bummed to hear you can't make EsoZone, man. PEACE.

Posted at 11:17 p.m. on September 11, 2008
More DIY Music Resources
Subscribe to Audible Hype