Godamus Rhyme: "Cats don't know how hard I work!"
Posted by Justin Boland on Apr 21, 2009 | 0 Comments
Note: Godamus Rhyme now goes by Alex Minor.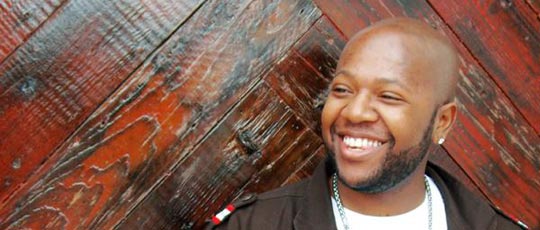 What's worked for you in 2008, in terms of marketing and promotion? What kind of tech and tools have you been using to stay organized?
Godamus Rhyme: Truthfully, in 2008 I didn't do much. There was a lot going in my life and the only thing that I really figured out was that my hustle was all wrong. Promotion for myself as an artist was practically non-existent and most of my time was spent in the studio working on projects for other people.
In 2009 I'm changing all that. I'm very national and global in my mindset. I'm really trying to strategize, prioritize and put myself out there more from a musical and promotions standpoint. The internet is naturally my greatest tool. Especially for keeping organized. Right now I'm pimping Gmail extremely hard as well as sites like ArtistData.com, SonicBids, ReverbNation, DivShare and Media Fire. Google Reader is a must for trying to stay up on what's going on in the Blogosphere. Before I discovered that, I was driving myself nuts trying to remember what blog was where and making a gigantic list of bookmarks on my computer. For actual in hand tech, I depend on my sidekick 3 to keep me connected. I have all my email forwarded there and all my phone numbers in it. I refer to it as my mobile office. I also write a lot of songs and business notes in it.
I'm very particular about what I like, so I am strictly a PC dude and I'm very anti-BlackBerry. I'll probably switch up my phone to G1 when my contract is up cause there are certain things about the sidekick I'm fed up with at this point.

I've caught you live with the mobile destruction unit Caveman Theory and you've been on the road for years now. What's been the biggest surprise lesson from life on the road?
Godamus Rhyme: At home, I'm a very private dude and don't hang out a lot. I'm either at my J.O., in the lab, or with my girl mostly. But out on the road, I find myself more easygoing. On my last tour dudes who I previously had issues with I ended up getting drunk and having a blast with. The road can be a very freeing place. It can also show completely different sides of people. Some folks who I swore were the coolest ended up turning into complete monsters. I'm not gonna name names, but the ones who were there know.
Just so its officially out there, there is no more Caveman Theory. That got put to rest at the end of 2007. I still mention it from time to time when I write about my personal history, but CMT is gone. I'm strictly a solo act, but I am affiliated with some very dope crews.
What are the most common mistakes you see newer acts making, onstage and on the road?
Godamus Rhyme: The first mistake is thinking that you're owed something. A lot of cats don't know how to be humble anymore. I mean… I'm a cocky ass dude. I know my skill level and I make no bones about it on records. But when dealing with people you gotta know when to fall back. I'm extremely thankful for every person who's ever said "that shit was hot" or "you're dope" to me. You gotta come in willing to learn and work at building people's faith in you.
Onstage and the road… Most of these dudes are lame. New and old. Performing is a craft. It's an art. These dudes don't put any time into it. They think they can get up there and as long as they got bars, people will respond. NO. You gotta learn movement, banter, crowd control…. How to put a set together. And you have to be honest with yourself about the reactions your material gets or your show will never improve. It's easier for cats who got a rep. You really don't have to try as hard if people already know your songs and are into your shit. But as a new artist your show can break you. Especially if you don't have anything on radio or the blogs or nuthin. All cats got to go by is your stage show.
Considering you wear pretty much every hat in the industry from engineer to emcee, how do you keep balanced when you're crunched for time?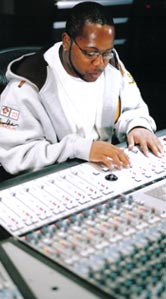 Godamus Rhyme: Truthfully? I don't. Most of the time I'm in full panic mode running from one place to another. I have tons of things that need doing and I don't have a manager, publicist, booking agent or any kind of staff. For me, networking is more important than ever cause anything anybody does for me is based off friendship, mutual respect or favors owed.
I'm blessed enough to work in my field (audio engineering) and made more money than ever off music last year, but nearly all my extra loot was from engineering on the side and production. Now that I'm mostly focusing on me, that cashflow is even more sporadic. I also have a lot of late nights and jam packed days as I try to improve my grind.
For instance, I work at a TV station and right now I'm doing this interview as I'm taping news segments. When I get a break, I'll head to a computer work station and try put some time into my webdesign/blog shit. I'll get off a little before midnight, then I gotta go home and get ready for a photoshoot tomorrow morning (monday). I got a show tuesday night, and then I have to be at work at 3AM Wendsday. Then there's a recording session and radio interview thursday night.
Around all this I've got to schedule a meeting with a local promoter I'm friends with to talk about setting up a string of shows for a band I'm trying to help tour this summer and find time to sit down and start the next few beats for an EP I'm doing that's dropping in June and record a track for a producer up in Massachussets. I also have to design and order flyers & posters for my mixtape release party I'm throwing next month.
Did I mention I work fulltime and the only one of those activities I am ever fast at is recording vocals? Cats don't know how hard I work.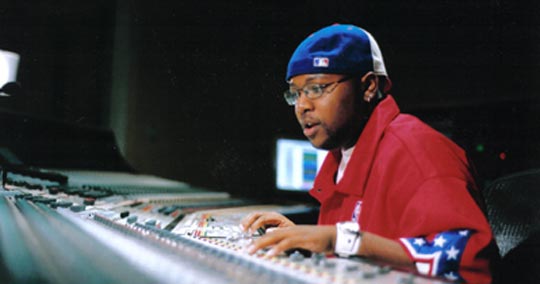 Did you go to school for sound design and engineering or are you self taught?
Godamus Rhyme: Both. I started out recording myself and one of my best friends in high school. Convinced my mom to buy me a 4-track one christmas and never looked back. By senior year I knew I wanted audio engineering to be my day job if music never popped off.

I got a full academic scholarship to Hampton University and majored in Music Technology, but the program sucked. There was a whole lot of traditional music theory and instrument/voice lessons which I can now appreciate, but none of the technical shit I really wanted to learn. You didn't get into that until your third year. I learned more about making and recording music fucking around in Cool Edit and Sonar in my dorm room or at my homie Dane's apartment. After two years of being miserable I left, went home, and convinced my parents to help me go to Full Sail, which is where I had really wanted to go the whole time.

Full Sail let me get my hands on some of the best industry level equipment and helped expand and refine the foundation I built for myself during highschool and those 2 years at Hampton. I learned alot of tips and tricks from hit-making engineers and producers. But I'm still learning new shit all the time. I always want to get better.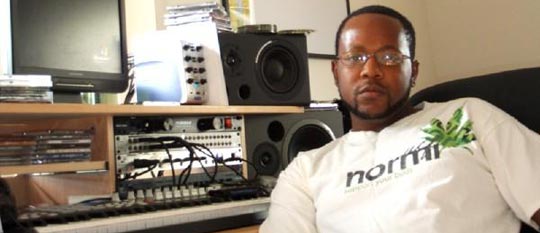 Now that you've got a few finished projects under your belt, what are the biggest lessons you've learned about planning an album or EP?

#1. There is no one way to make an album.

#2. Mastering engineers are your best friend, but a shitty mix is a shitty mix. If your mixing engineer is retarded, get a new one. I don't care if he's free and your best friend. Your record will sound like shit and no one will listen.

#3. Quality is way more important than quantity in a tracklisting.

#4. I make better music when I have a definate goal in mind.

#5. Every artist works differently. As an engineer and producer, you have to adapt and be flexible.
Finally: do you have any standout book recommendations, in terms of doing music professionally or just business in general, that have proven valuable to your career?
All You Need to Know About the Music Business
, by Donald Passman.
I think that book is the single most valuable resource any musician can have when they're first thinking about getting into this business. The author is a former entertainment lawyer and the book is revised and updated every year. It goes in depth into different types of deals, contracts, building a team, publishing, etc. If there's something you might need to know about the industry, it's in there.
I learned a hell of a lot from that book. This game is filthy and everybody's looking out for themselves, so it pays to be knowledgeable. Read that and you'll be at least somewhat prepared for 75% of the dumb shit that happens in this biz.
comments powered by

Disqus
Featured Articles
More DIY Music Resources
Subscribe to Audible Hype