Objektiv One: "I Seem to Have a System for Everything"
Posted by Justin Boland on May 07, 2009 | 0 Comments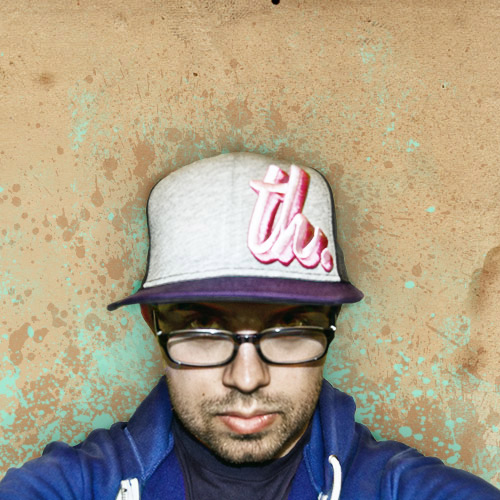 What are the biggest surprise lessons you've learned from your time in the trenches selling beats?
Objektiv One: Emcees are lazy. Not all of them, but 90% of them are. Coming from a music background where you tour for months on end, split money between many people ($100 between 5 people, and van expenses = $0 for you), and all pull your share emcees seem to be the complete opposite of this. It surprised me to learn all of these dudes who rap about hustling just sit around and play video games and never finish songs ever. I know emcees who have recorded less songs in three years than my band… and thats a full band who has put out vinyl, two releases, and now two splits in under 2 years. Once again not all emcees are like this… the special ones make it worthwhile, but selling beats I don't pursue much because most people flake on the money or never commit. I started doing instrumentals because I will build my own career with or without them….
What's your creative process like in 09? Do you approach making beats as The Job, or is it always happy fun time when you get to play with samples?
Objektiv One: The creative process changes depending on what type of track I am making. I usually start with digging. I will dig for almost two months and not even touch a beat. Once I have gathered lots of records I get to work and will not dig until I feel I have exhausted most of those records. For one of my labor intensive instrumentals this sometimes involves 20 records per beat. I usually build multiple patterns on the MPC to get a rough sketch of everything. Once I feel this patterns are complete I then bounce them down and arrange everything in Ableton. Then I will tweak and add synths, vocals, etc to fill the song out. All in all some of the instrumentals take 40 hours with upwards of 40 tracks. As for normal beats, I just dig a hot sample and try to make the dopest 8-16 bar loop I can. Then I will just build a couple patterns and arrange to fit.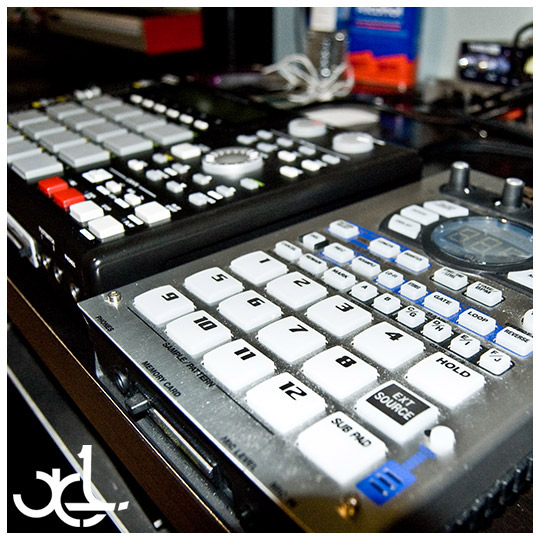 Which came first for you: MPC or CSS?
Objektiv One: The CSS actually came first. I have only been making beats for maybe 2 1/2 years and the MPC only came around in the last year. As for web development I am very limited, and lean more towards the design aspect. That is where my specialty lies. However, music and computers have gone hand in hand since I have been pursuing both since the age of 2 or 3.
Do you have a system of organizing samples? So far, nobody who's been asked that question does.
Objektiv One: I seem to have a system for everything. I am a systematic philosopher and obsessive compulsive. Haha. I organize samples on every level. Everything from the folders on my MPC, to having a spreadsheet that keeps track of every sample I use in a song. I usually organize everything by category as in snares, hihats, kicks, one shots, sfx, etc. Everything has a labeling sytem that follows as well. Snares are SN0001, SN0002, etc. Also, sub categories exist as well…. its actually horrible. I can go on forever. LOL.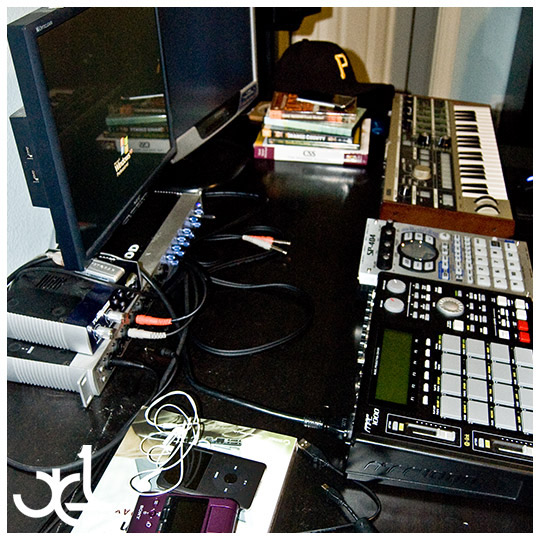 Are you a 100% freelance human being right now, or is there a day job somewhere in your life cycle?
Objektiv One: There is a dayjob, but the two weeks was put in recently. So as of June 1st my soul will be free from the cycle of suffering known as the workforce. I have saved enough money to pay my bills for awhile. I am trying to go freelance and live off of design, beats, and assorted hustles. I also will be touring with my band Decades from June 1st-August 7th, which is whole other career in itself.
I also have some albums coming out soon. Most of them free and will be mainly instrumentals. One will be composed entirely in a moving van, one will be completely composed on a Nintendo DS and will be exclusive through Potholes in my Blog, and one will be my full length which will come out later this year (hopefully). Also, stay on the look out for a cartoon I am doing which will have beats, humor, and shennanigans all rolled into one…..

What are you playing for Decades? Does running two music careers feel like a balancing act, or good synergy?
Objektiv One: I play drums for Decades and have been with them for over three years. Two music careers is a balancing act, but because I am involved in both of them as a human I would say it is really one music career with two heads. In fact sometimes I feel it is more than that. I put on so many different hats in hip hop. It feels like a three headed monster because I try to progress my beats for emcees, my instrumentals, and then I do Decades. The synergy is nice though because I have been playing in bands for 10 years now and would miss the camaraderie and the live performance aspect of a whole group as opposed to hip hop where you usually are solo or with one or two others. Not to mention those shows keep my performance chops up for when I start doing live MPC shows….
Please explain the Nintendo DS project. That sounds insane.
Objektiv One: All I can say about the DS project is it will be titled "NintendoBlap" and will be exclusive to Potholes In My Blog. The methods of the project will be revealed when its done through video footage I am keeping during the process.
The basis of the project though is it will be completely composed and arranged on a NintendoDSi in a moving van while I am on tour. It will be an instrumental hip hop collage and might even include some guest appearances. So far the challenge is that everything must go through the DS. This means if there is vocals they must go through the DS first, if there is synths they must go through the DS first, etc. I will be tracking it on a 4track cassette recorder to hold the final projects. I can say I am using the Korg DS-10, and the DSi with the new record capabilities. The rest must remain secret for now….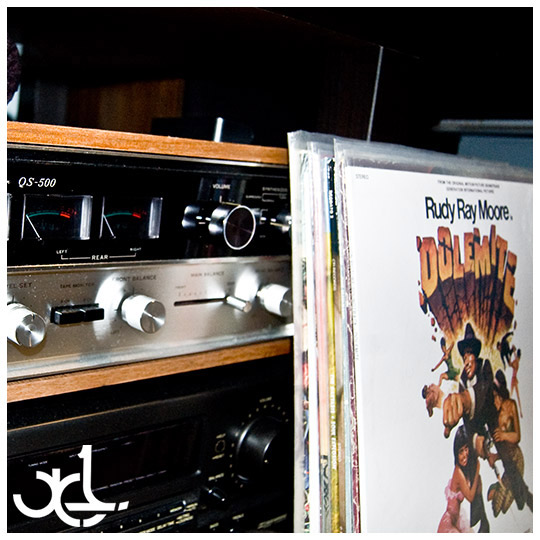 Are you a VST head? What are some of your favorite plugins for Ableton Live?
Objektiv One: I am actually not a VST head. I am the complete opposite. I believe that the rapid advance of technology in modern society is destroying a lot of amazing things and is even morphing language and the way people communicate in a negative way. Now don't get me wrong technology is a great thing, but not at the rate it is progressing… this being said I am currently moving completely away from the computer. I once constructed everything on the computer and now I have moved to the MPC and SP404 for constructing beats and I am arranging and converting on the computer. Eventually I will quit arranging on the computer as well. I think choosing your equipment is a very important factor in your sound and your workflow. Every piece of equipment alters the way you construct beats. The limitations on the older equipment forces creativity because you have less options. On the computer you have so many options you can easily spend 10 hours searching for a synth sound in your 10,000 VST plugins.
That being said the restrictive work flow is where I thrive and I by no means think that people who use computers are not as good of producers. That is just how I have discovered my workflow. I love the sound of old records and I love the challenge the old equipment presents. I want to use older equipment, because I want to keep those methods alive before they collapse under the weight of technology.
Also, I like experimental and odd methods. For instance the DS project is modern technology, but it is unique from Reason, Ableton, ProTools, and Fruity Loops.
Objektiv One's Home Studio
Akai MPC1000
Roland SP404
Korg MicroKorg
Alesis Micron
Nord Lead 2X
Presonuse Firepod
Technics 1200 MK2
Vintage Sansui QS500
Lots of records
comments powered by

Disqus
Featured Articles
More DIY Music Resources
Subscribe to Audible Hype