"Hip Hop is Dead" was a Marketing Campaign.
Posted by Justin Boland on Nov 14, 2009 | 0 Comments

"Is Hip Hop Dead?"
It's 2009, and people are still repeating this question like idiot lemmings. Considering Nas dropped that album in 2006, I'd have to say this is the single greatest marketing campaign in hip hop history. Not only did it "go viral," it's still causing bar fights three years later. This article is a look behind the curtains at Def Jam, and into the marketing mastermind of Nasir Jones.

"Hip Hop is Dead"
47,900,000 google results for that phrase in 2009. For comparison, try searching for "Hip Hop is alive." As a conversation starter, this album title was hard to beat.
Opening week numbers were officially pegged at 355,880. You can see in the chart above that "Hip Hop is Dead" triggered a truly fucking huge discussion. For comparison, take a look at the results for American Gangster: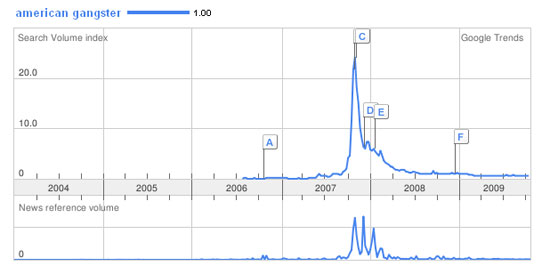 If you're thinking "those two charts look pretty much the same" then you're exactly the kind of reader I want to be talking to. You're right, and that's an important point.
See, the first take-away lesson here is that even a highly successful, well-financed promotion campaign is going to drop off hard after peaking. From Jay-Z to your next EP: all of them go down just like this. The Internets are a vast gaping maw with no mercy, and even less of an attention span.
This means it really matters how hard you hit it: how big your network is, how tight your planning is, how clear the message is. We've been talking about the importance of planning here already-check out The Template: Planning Your First Album if you haven't read it yet, because this will give you a much more detailed picture of the thinking and preparation you'll need to put behind a successful project.
Meanwhile, let's keep digging deeper…
Meet Tracey Waples

Handy rule of thumb: if something worked incredibly well, there's probably a woman behind it that you've never heard of. Sure, Jay-Z and Russell Simmons do the business porn pictorials and Forbes feature interviews, but most of the actual planning and work is done by women, such as the spooky talented Tracey Waples.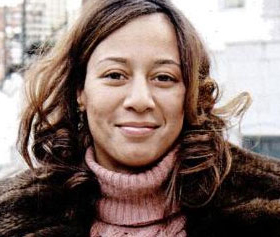 She got started at Def Jam when she was 19, and worked her way up to senior A&R. You can thank her for bringing Method Man and Redman to Def Jam. She's been an executive of Something Or Other just about everywhere: Capitol, Columbia, Interscope and did a 4 year stint as Bad Boy's Marketing VP-and this was 2000 to 2004, the biggest and weirdest years of the Bad Boy empire. She wound up back at Def Jam as the "Senior VP of Marketing" because she crossed paths with Jay-Z working the Best of Both Worlds Tour.
Pause for a moment to think about what a weird experience-building nightmare that job must have been…having a 40 stop, multi-million dollar arena tour melt down on the third night? That's a LOT of awkward phone calls…if your idea of "paying dues" is harassing people with your demo at local hip hop shows, you've got some re-thinking to do tonight.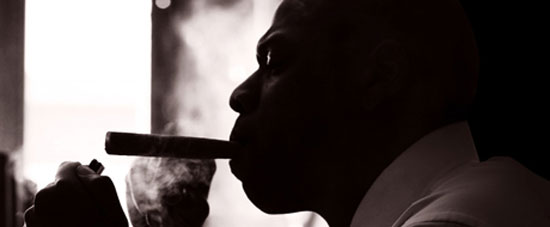 Hip Hop is Just Another Demographic
You might be wondering, Why don't record labels do this all the time? Basically, for the same reason Bruce Lee doesn't knock motherfuckers out with a spinning drop kick every time. He's got a lot of moves that can crush a skull into dust, and he's always looking for more. For the sake of comparison, let's look at another big triumph on Tracey's resume, Jay-Z's album American Gangster.
The album was actually inspired by a mixtape that got a huge popular response online…and wisely, Def Jam ran with that and milked it. Everything about the promotion was artistically tied to the movie, even the distribution plan. Jay-Z refused to let American Gangster be sold on iTunes, saying "as movies are not sold scene by scene, this collection will not be sold as individual singles." (Yes, that does translate to "I'm just reminding you all how big my dick is.")
President Carter even did an appearance on the Charlie Rose Show to talk about the album. You probably have no idea how weird that was, but I'd recommend watching it to find out. I'm mentioning all these details because they're all important. Just getting Jay-Z onto "big time" media outlets is beside the point-Tracey Waples made sure even the media appearances reflected the project, as well as Jay-Z's larger brand image, which is built around the expression of power. Rappers almost never do Charlie Rose-world leaders do, though.
The results were solid: with a fast turnaround, Roc-A-Fella (I mean, Def Jam (I mean, Universal Music Group)) moved over 425,000 units the first week. If you're asking yourself: "How come nobody is posting up debut numbers like this in 2009?" I've already written about that twice: The Big Picture is the business version, The Year of the Glut is darker but more honest, too. And bear in mind, Jay posted up even better numbers in 2009 with 476,000 for the opening week of Blueprint 3.

Marketing Lessons from "Hip Hop is Dead"
1. IT'S BIGGER THAN… Are you a rapper who just released an album? Nobody fucking cares. There has to be a bigger story, a larger issue, something different, something new. The guiding rule for this is…
2. Don't make journalists think. When it was time to review this CD, everyone knew exactly what to discuss. The question and the controversy behind this album was the story, overshadowing the album itself. How can you repeat this?
3. Make Opinions Easy and Necessary. This is abbreviated and hidden in plain sight as "Divide and Conquer"-one of those sayings everyone repeats but nobody thinks about. When you start the conversation with a polarizing statement, that's something audiences feel compelled to respond to. I'm not saying that's a good thing, but I am saying you can use it in your own marketing. Think about the runaway success story of Soulja Boy, someone everyone has to talk about…especially if they hate him.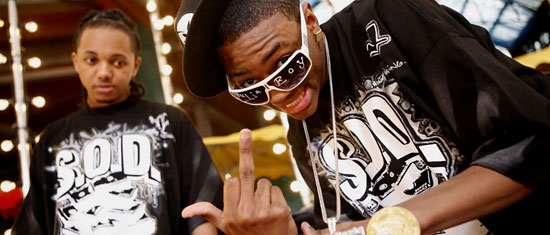 …AND FOR THE RECORD
So…what about the original question, right? "Is Hip Hop dead?" This is actually not a philosophical, open-ended question. Nor is it a matter of opinion. It's a stupid question with a simple answer, and that answer is NO.
There is no acceptable excuse for claiming that hip hop is dead in 2009. If you're unaware of the hundreds of dope artists making innovative and awesome music right now, that's a personal problem, not a valid opinion. You are an objectively inferior human being and should probably talk way less often than you currently do.
comments powered by

Disqus
Featured Articles
More DIY Music Resources
Subscribe to Audible Hype