August Fanon - "Possibilities Of The Humble"
Posted by Justin Boland on Apr 16, 2023 | 0 Comments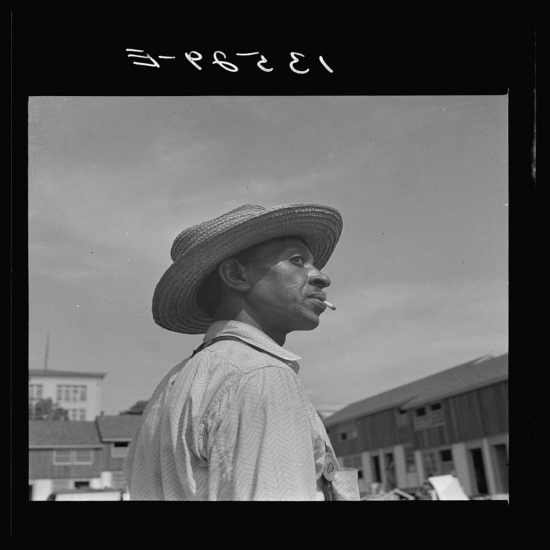 August Fanon is something special. The man is perhaps best known as an occasional contributor of standout beats to the Backwoodz Studioz family; he's surely stolen the show on an Armand Hammer LP or three. He is an absolutely shamanic force of nature in his own right, amassing a catalog of collaborations and beat tapes that, to my redneck ears, place him quite comfortably in the top tier. One of the best doing it, in other words.
The fact he could rank among the finest beatsmithing, crate digging obsessives in a field so crowded with global talent is impressive. But the fact he could do all that in relative obscurity is instructive. As I am too fond of repeating, The Music Business Is Not A Talent Show. Yet despite being so focused on "the music business," Audible Hype really fuckin' is a talent show, a modest stage where Kincee Pearlis and Black Thought get mentioned in the same hard-earned breath.
With that in mind, any of the beat tapes that August Fanon dropped in the past year are worthy of the spotlight here, but "Possibilities Of The Humble" might just be the best overall introduction to the artist and his vision. It toes a respectable line between demanding attention and playing the background, and as a curated collection of soundscapes, it's all immaculately cohesive shit.
If you dig it, clearly, peruse that there Bandcamp catalog and find more to love. You've been initiated into a fanbase that remains bafflingly small in comparison to his skillset, his impact and his reach. Life is like that. Underground hip hop is damn near full of artists who are ready for the next level, making all the right moves, but still waiting on any of their big breaks to turn into steady income and print media coverage.
But as Fanon is always there to remind us, that's not the point of making beautiful art.
Related Articles
comments powered by

Disqus
Featured Articles
More DIY Music Resources
Subscribe to Audible Hype