El Michels Affair x Black Thought - "Glorious Game"
Posted by Justin Boland on Apr 26, 2023 | 0 Comments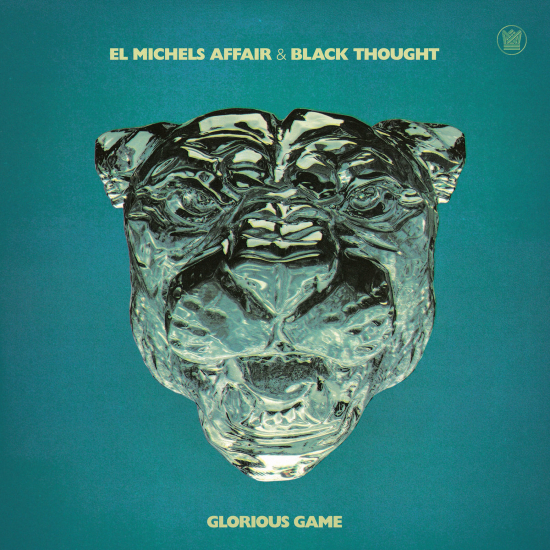 This project was not at all what I expected, and better for it. As much as I wanted a huge, ornate monolith of full-band library music tribute funk, what I needed was a weird, idiosyncratic & unapologetic art rap project from one of the single greatest rappers breathing. This is very much that.
I bought this motherfucker on compact disc because I am a dinosaur. There's also some strategy there. Something about driving around with an album for a week renders a richer, more tactile experience, I feel like I can actually interact with the project.
The past ten years of Black Thought's career have been dominated by the question of what, precisely, you're supposed to do after you've reached the top. The running series "Streams of Thought" has been some revelatory shit indeed, but "Glorious Game" is cut from a different cloth, more personal & more playful at the same time. It's a paradox that nicely suits the unorthodox choices that Leon Michels makes on every track.
The sound is half Madlib-paced ADHD left turns, and half lushly produced neo-soul singles. That recipe works surprisingly well, especially by the time you're ready for that second spin, which comes surprisingly fast. For all that brevity, though, this ain't no lightweight album, no overcooked EP. Black Thought covers a ton of ground and delivers some of his best verses in recent memory here. No coincidence that he also sounds like he's enjoying it more than ever, especially in comparison to the takes he was cutting on his recent Danger Mouse collab, "Cheat Codes."
It's a mundane, almost ugly thing to say but it's also high praise from a poor country boy: I don't regret buying this on CD. I already have a debilitating problem with buying books, I don't need to be piling up foot lockers worth of legacy media out here. This will be in rotation for years to come, two legends at work, a project that exceeds its own potential — and hype.
Related Articles
comments powered by

Disqus
Featured Articles
More DIY Music Resources
Subscribe to Audible Hype