YC The Cynic
Posted by Justin Boland on Feb 05, 2011 | 0 Comments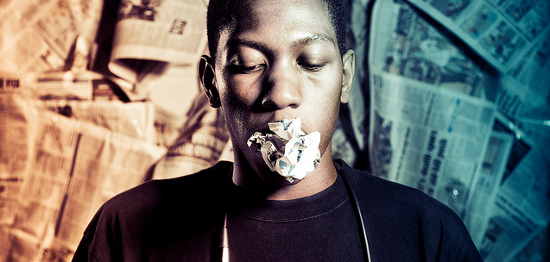 A young kid from the Bronx making serious noise with serious skills…does that story ever get old? In the past 2 years, YC the Cynic has been very publicly building his career and handled a number of speed bumps like a man twice his age. The music is exceptional, but his work ethic and maturity is what's really been turning heads in the industry. I got to catch up with him last week and chop it up on business and strategy…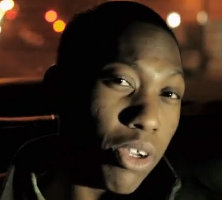 AH: What are your most essential tools and habits for staying on point and organized with your music career?
YC: The most important tools, sadly enough…are my Gmail account and my cell phone. I DO feel like I would be adjust if these things weren't available. But I'm as organized as my phone and Gmail account. Google Calendar is the man!
AH: What are the most valuable lessons you've learned from launching the Rebel Diaz Arts Collective?
YC: I wouldn't say I "launched" it. But I was definitely there since its founding. Rebel Diaz and the RDAC showed me how to organize people, plans, and myself. All that. It taught me that there is always a LOT to be done. A lot of improvements to be made. And we just have to grab life by the horns and do it ourselves, if no one is ready to help.
AH: Who are your role models, in terms of being a professional in hip hop?
YC: Real life role models would have to be Rebel Diaz. Rodstarz, G1, and Lah Tere. They were the first people that I actually knew and conversed with that were living the life I set out for. Making a living from music.
In the mainstream, I'd have to say Jay-Z. Dude embodies longevity and business-mindedness, if that's even a word. His music is debatable nowadays, but his professional career is undeniable.

AH: Are you interested in running a label or a management group in the future?
YC: I think so. I'm real uninspired by the actual business running aspect. But I'd love to be a part of, or run, a talent based label or management firm. I really want to be able to discover up and coming artists and help them hone their abilities. Bring back artist development.
AH: Do you have any book recommendations for artists getting started in business?
YC: Not really. Ive read "Everything You'd Better Know about the Record Industry", by Kashif and Gary Greenberg. And it was cool, but I've learned the most from experience. Get out there!

AH: Do you think you could have pulled your career off in a city smaller than New York?
YC: I actually think I'd thrive in a smaller city. New York City is over-saturated. Plus, New York City hip hop now has a negative connotation to it. So, if I was in a smaller city…it would be a wrap!
AH: Do you have a team that you work with or are you managing and promoting yourself in 2011?
YC: Yessir! The first choice. Shouts to my manager, Alex Damashek of Move Forward Music…we're taking the world by storm…coming from a sky near you.
Further Illumination
An excellent interview with M. Alex Damashek: Indie Hip Hop Artist Management.
You can catch up with YC the Cynic via the usual suspects: Bandcamp, Facebook, and the obligatory Twitter. He's also taken the interesting (and smart) step of directing YCtheCynic.com to his Tumblr page. For a fast-forward look at his recent moves, check out his Top 5 Moments of 2010 write up.
Related Articles
comments powered by

Disqus
Featured Articles
More DIY Music Resources
Subscribe to Audible Hype