Magestik Legend on Building a Foundation
Posted by Justin Boland on Jan 10, 2011 | 0 Comments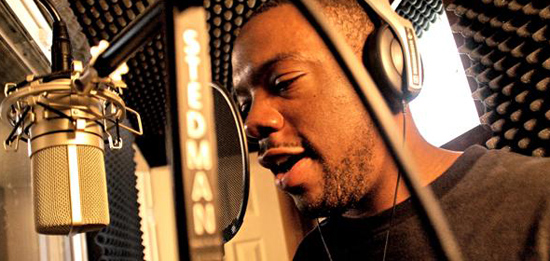 Magestik Legend is one of my favorite rappers, period. Detroit Native, Scribble Jam veteran, he's evolved an intricate, cinematic style and writes some of the best lyrics anywhere. That's not what this interview is about, though. What's exceptional about Magestik Legend's hustle is the long term vision he's had since day one: he understands the entire production chain and he's built a team to execute everything in-house. The result gives him total creative control and a strong business foundation. He was gracious enough to talk shop here about organization, discipline and DIY everything…

AH: Why do Detroit emcees scare the living shit out of anyone else on the planet? Is it mutual competition that keeps everyone sharp?
Magestik Legend:I think that Detroit emcees naturally grow up feeling like "the Underdog" due to our low economy level, lack of direct government assistance and mostly overcrowded communities. I believe that Hunger easily transfers into the soul of our Music. So when we write a verse, we attack the track with a sense of urgency that screams: "Now or Never!" Also I believe that Detroit's involvement in the MC Battle culture has made our Emcees more aggressive. We battle amongst each other to be heard so by the time we make it to the masses our steel is sharp.
You've got some of the most intricate verses I've heard from anyone — what's your process for songwriting? Do you put your tracks through a lot of drafts and revisions or is the quality control mostly automatic for you at this point?
My fellow artists call me "the Mad Scientist" cause there's really no method to my madness. Sometimes I'll take 3 weeks to finish a song. Then the next week I'll finish a better song in 15 minutes. It just depends on how inspired I am and how I feel as a whole. I can't create unless I feel a creative energy. Can't force anything. Sometimes I'm so inspired and full of energy that I'll freestyle a whole song and it will sound like I wrote it, but those songs are usually concepts that I've already been thinking and pondering on for weeks beforehand.
What are your most important tools for keeping your business organized in 2010?
Magestik Legend: I'm still learning these tools. The best tools I've noticed thus far are: Patience, Communication and Documentation. That's just to name a few. Unbiased honesty is very important, too. The biggest test is keeping the entire team on the same page with the same energy of momentum. If I can maximize that momentum, I feel my team will be unstoppable.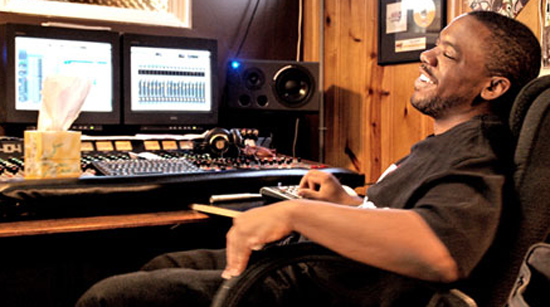 How long have you been engineering for? Is that a significant source of work for you?
Magestik Legend: I've been engineering for about 7 years for myself and for crew. I mostly do pre-production (recording, initial mixing, sequencing, etc). Most of the instrumental mixing is done by my main producer Astronote. Engineering is a constant learning process for me. It saves me a lot of money and also gives me a more hands on approach with my music. I'm not the type of artist that can just record a verse and leave it with an engineer to mix. I have a lot of creative input.
Do you work with a management team or are you doing most of the promotional and organizing work yourself these days?
Magestik Legend: Before this point I was a "One-Man-Team". I did everything by myself because I had to. I learned a lot of important lessons during that time, but now I'm about maximizing my time and effort with like-minded people. So recently, I've started a Team that actually named itself: "Team Legend." To me, that name has taken on more of deeper meaning than the obvious connotation. We are still building the blocks, step by step, to be a strong enough Team to leave a lasting impression on this world.
What kind of team have you built up over the years? Who is involved with making your operation work properly?
Magestik Legend: The team I have built has come from the people around me that believe in me the most. I grew up with a very independent "do it yourself" mind state. Lately, within the last couple years, I've been slowly growing out of that ideology thanks to the like-minded people who have literally worked their way into my life. I'd like to say my team is building itself piece by piece. My current team members are KyLA (from blacknbling), Romero (the Ghost), Frank (FWMJ) and Astronote ((Classic Stereo)) just to name a few. We are the foundation. This is just the beginning. The Saga Continues…it only gets greater.

Do you think your audience is mostly in the US, or mostly overseas?
Magestik Legend: You know what…that's a hard question to answer right now. I'm currently planning a few possible overseas shows, but as of now, I haven't graced a stage outside of the US other than in Canada. I would guess that due to my production crew ((Classic Stereo)), which consists of Astronote from Paris, France and myself, that my audience may be a bit bigger overseas now.
Do you think hip hop is becoming too over-saturated in recent years, or does it just look that way to young dorks like me?
Magestik Legend:I think Hip Hop has become overwhelming, period, thanks to technology advancements. Nowadays anyone can make a digital home studio and make an album. Anyone can distribute their project on the internet. Anyone can start a blog to influence the minds of the robots that listen to their program. Its to the point where even the real fans of Great Music give up and settle for lesser because its such a chore to weed out the bullshit. Everybody is a Rapper. There used to be a since of respectable pride connected to my profession as an MC. To Rap used to be a rarity. Now its more like an expected satire. If only Hip-Hop had population control…

Check out the Magestik Legend Bandcamp page for a bonus gem. Notice that in addition to having two mixtapes and an album up for free, he's opted to only post snippets from his full length album, The Great Escape. He's also approaching the site as a full-on media portfolio, offering unmixed versions of his tracks — both clean and dirty versions. Remember the Template.
You can catch Magestik Legend on Twitter and his own well-executed website.
Related Articles
comments powered by

Disqus
Featured Articles
More DIY Music Resources
Subscribe to Audible Hype