Fresh Daily Makes it Happen
Posted by Justin Boland on Jan 05, 2011 | 0 Comments

When I made up a list of people to interview in 2010, Fresh Daily was at the top. He's one of my very favorite breakout new emcees, creative, complex and blessed with a bulletproof flow. He's also been making all the right moves, which is just as important as actual talent. Here, we're talking labels, album production, business role models, and more…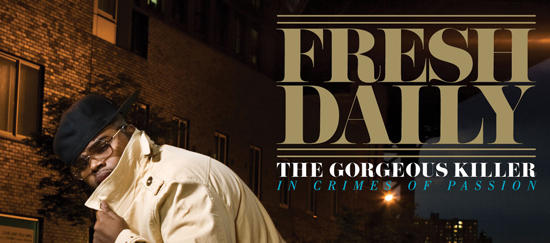 AH: What was your process for recording and assembling the tracks on Gorgeous Killer?
Fresh Daily: Well, I'd been working on "Gorgeous Killer" since '05 and had a lot of tracks recorded. Time dates certain sounds so a lot of songs ended up not making the cut. The name change also shaped the general sound. I started linking with more well known producers. That of course raised visibility and generated more interest. The initial idea of creating a gorgeous killer character went out the window in that process though. In retrospect I wish I'd created a more cohesive sound but it turns out that hodgepodge of sounds satiated many needs the fans needed.
AH: How has your approach to songwriting changed, after finishing Gorgeous Killer?
Fresh Daily: Well, I definitely write TO the beat now as opposed to writing "dry" and then picking a beat to rap the verse over. An uphill battle for me is staying on one topic so writing something, stopping when I see my writing start to stray, and come back to it later. Also, I've been inclined to choose beats that aren't sample based. Primarily because my ear has changed substantially and my taste has leaned toward low end, bass-heavy electronic beats, but also because non-sampled beats tend to be easier to license as well.

AH: What has the experience been like working with Brooklyn Bodega?
Fresh Daily: The Brooklyn Bodega experience was short-lived. It turned out they weren't really ready to handle an artist at all. Everything seemed in order and then turned out to not really be as it seemed. Much success to everyone over there. They didn't have anything going outside of the Brooklyn Hip-Hop festival. I'm grateful to have been a part of the Brooklyn Hip-Hop festival however. The experience with High Water Music has proven to be a better move though.
AH: How much does High Water Music assist and coach you in booking shows and marketing your projects?
Fresh Daily: HighWater was most instrumental in marketing my project by hiring Jon Kim to work on the press (online & print). A lot of the work came from being consistent with the content I'd put out. HighWater is one of the last real indie hip-hop labels putting out relevant music. Contributing an anticipated project to that labels releases solidified both me as an artist with a home label and legitimized HighWater as a label for putting out projects people actually want.
AH: Most rappers I talk to are unclear about copyrights and registering names. After your experience with getting a court order to stop using your previous rap name, what steps did you take to secure the name Fresh Daily?
Fresh Daily: Oh gosh, here's a FAIL, I'm sucking at this interview thus far. Honestly I haven't had the bread to copyright or register the name "Fresh Daily" It's still up for getting jacked from me. I HAVE however put my ASCAP info under that name and mailed an unopened document explaining my name change and stage usage of it and releases under the name to myself. With the previous name though "ILL TARZAN" Tarzan is a trademarked name. Ice cream, Broadway plays, Disney movies, toys video games, amusement park rides have all licensed Edgar Rice Burroughs "Tarzan of the Apes". There's no word in the English language that sounds like Tarzan without making reference to it.
So, yeah, the two words "Fresh" and "Daily" on their own are public domain. So is the name, "Fresh Daily". I think I'm aight for the time being, but it's something on my to-do list for definite. Solidifying a strong presence online has also cemented/branded the name and image into the public consciousness as well. I'm the 1st thing that pops up when you google Fresh Daily. My face pops up when you google image my name.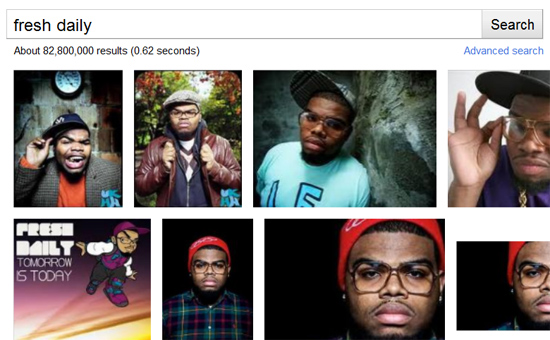 AH: Who are your role models for how to carry yourself in business and on the road?
Fresh Daily: I really look to Oddisee as a blueprint for an indie artist who spends the majority of his year on the road outside the U.S. His work ethic is flawless and his consistency for putting out quality work lends credibility to his brand that has proven to work out well for him fiscally to the point his craft/art supports him.

AH: What are the most important lessons you learned about managing a team, from your experience with the AOK Collective?
Fresh Daily: I don't necessarily manage AOK. AOK is a collective. A braintrust, a consortium, a guild. AOK is a meshing of artists who some happen to be personal friends, some happen to be associates, all working toward a common goal of making exceptional music under a unified brand. Its a meeting of the minds that I created so as to have a well of pooled resources from artists I respect in my immediate circle. I introduced them to each other and together we've made gold from straw many a time. In my head, I put a time and member cap on it. I gave it 10 members MAX and 5 years max and in March '10 it'll have been 5 years. Everyone has grown since and gone on to make a relatively good name for themselves as artists. Its a proven testament anything I put an effort to that has the right components will succeed. I created a platform for musicians to stand on each others shoulders for heightened visibility. An important lesson I learned is people don't have a hive mentality, there are ideals, egos and where there are individuals there are individual ideas. Pooling them together for a common cause is the ticket to winning.
Further Illumination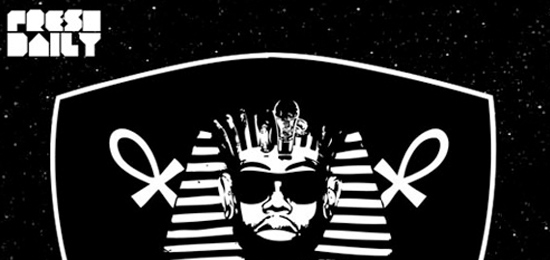 Check out the latest release from Fresh Daily: Mothership/Land, an excellent experimental album. Sonically ambitious, but stays grounded in the same super-tight rhymes that make Fresh Daily so fun to listen to. I dig it, I'm guessing you will too.
Related Articles
comments powered by

Disqus
Featured Articles
More DIY Music Resources
Subscribe to Audible Hype