Jabee: Staying Focused on the Next Level
Posted by Justin Boland on Jan 12, 2011 | 0 Comments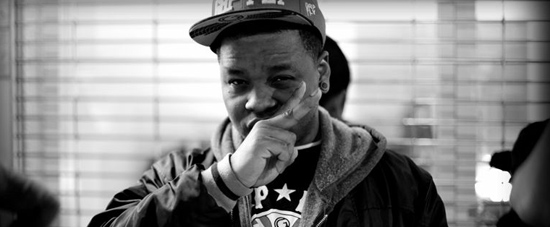 Jabee does Oklahoma City proud. He is versatile, crazy talented and hustles harder every year. This interview is a look back at the path that brought him to where he is today, and the business moves he's made along the way. Jabee is dedicated to his community and exactly the kind of business-minded artist that Audible Hype was made for. If you've never heard of him before, I am very glad to introduce you…
What's the life experience that prepared you the most for making moves in the music industry?
Jabee: Probably the things I went through with my family, mostly the struggles my mom dealt with being a single parent. I seen her battle through so many things that this world threw at her and she fought it all, and protected her children in the process. So that helped motivate me to fight for what I want and never give up.
AH: What was your process working with Mick Boogie to create your (dope) mixtape, Must Be Nice?
Jabee: I just communicated through email with him and Terry Urban, I'm friends with UNI and Mick Boogie did their mixtape, and he said he wanted to do one with me! I was excited. I told him I had songs ready when I didn't…I just banged out as many as I could as fast as I could, I knew he was busy so I didn't want to miss the chance.

AH: How did your approach to promotion and music creation change between the Valentines Day EP and the Lucky Me mixtape?
Jabee: The Valentine's EP was a last minute Idea, I wrote and recorded those songs in one week. I have the video ideas and we did those real quick, the interviews were an idea that I had after talking with a friend about how she hated Valentine's Day. We actually filmed about 4 or 5 girls but only used two. The video where I'm in the mall dressed as a nerd was an idea my homie aDDLib thought of , it was a cool video people liked it, it didn't end the way we planed though.
As far as Lucky Me, I wanted it to be big. I had big presenters IMKing, and djbooth, so I knew it would be one of my bigger projects. People were starting to check for me more so I wanted to build a real buzz, I'm working on other stuff now, but I'm gonna be pushing Lucky Me for a while.
AH: How did you get the opportunity to work with Carlitta Durand?
Jabee: We met online in like 06 when myspace was poppin, I've always thought she was amazing, and when I was ready and developed she worked with me, I'm grateful for it too, she put me on her EP which was huge, and the song was a popular song we did together and the video got mad love!
I actually picked the beat for lost love and she wrote the song sent it to me I wrote a verse for it and that was it. Every time I hear something from her I'm blown away by her talent. Her voice and writing are awesome.
AH: What kind of team are you working with these days?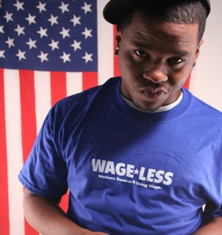 Jabee: My team is mostly just people that I grew up with and family or my crew… Nobody has really gone out of their way to help me in this music business aside from Commissioner Gordon, Carlitta Durand or just my friends and family at home… I get frustrated sometimes because I feel left out of a lot of things I feel I have earned a position to be a part of, or I get discouraged when I feel like certain rappers or promoters aren't showing me respect for whatever reason. But I just try to stay grounded and positive no matter what because I know the Lord has something special for me if I stay on track. So that's why I keep a close knit team of family and friends who support me. Oklahoma is my team!
AH: Who are your role models, in terms of making music for a living?
Jabee: My number one would have to be EL-P, because he stayed independent and he did everything his way with no compromise. He is someone that I feel no matter where music goes, he will still be relevant. Dame Dash because he always has some sort of hustle and knows what's new and fresh…and Jay Z, for obvious reasons.
Also Slug and Ant, they are the true meaning of hard work paying off! I saw them in OKC in 98 or 99, there was like 15 people there, then they came back in 03 and sold out!
AH: What's your business focus for 2011?
Jabee: Push Lucky Me more and more. I'm wanting to get out on the road and tour this year and start to build an actual fan base. I just wanna work on getting my name out more, gotta keep recording more music, I didn't record as much music as I should have in 2010.
I want to get more press, I need more visuals as well so I'm working on videos and viral promos. I'm also gonna make it my business to take Raven Symone out on a date and make her fall in love with me.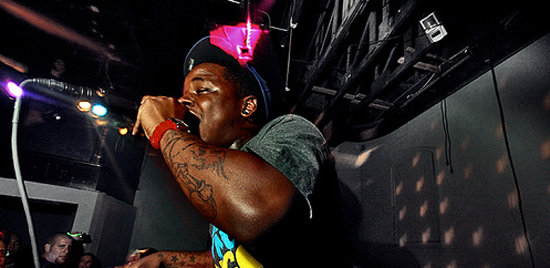 AH: What advice do you have for new artists on preparing a good stage show?
Jabee: Always consider the audience's attention span. Remember to perform for them, not you, interaction, and presence are key. Even if the crowd knows who you are, perform as if you are trying to win them over. Also don't perform and do the same things you see rappers do on TV when they perform, because if you seen them do it, chances are so did someone else and that will make you look corny and look unoriginal.
AH: What helps keep you focused when you get frustrated?
Jabee:I'd have to say its a combination of the friends and family around me…they believe in me more than I do. Also, it's just knowing that God has a plan for me…I just gotta stay focused and not give up!
AH: What is the biggest change you'd like to make this year?
Jabee:The biggest change this year I'd like to make would have to be moving into the next level of my career, where people are noticing my music more and actually checking for me, and booking me for shows and events and tours…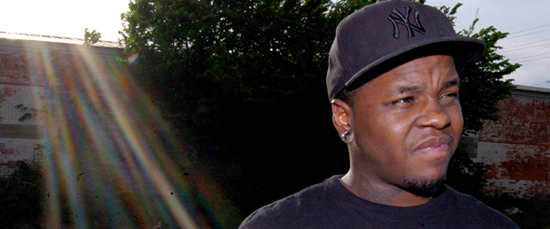 Related Articles
comments powered by

Disqus
Featured Articles
More DIY Music Resources
Subscribe to Audible Hype