Alex Damashek
Posted by Justin Boland on Jun 28, 2011 | 0 Comments

Since our interview with Eamon Mulligan, we haven't talked much about music management. That needs to change immediately. I'm grateful to bring you an interview with the manager behind independent hip hop success stories Tanya Morgan and YC the Cynic, a humble and hard-working cat by the name of Alex Damashek. Here, we're talking booking tours, artist development, and the daily operation of running music careers like an actual business…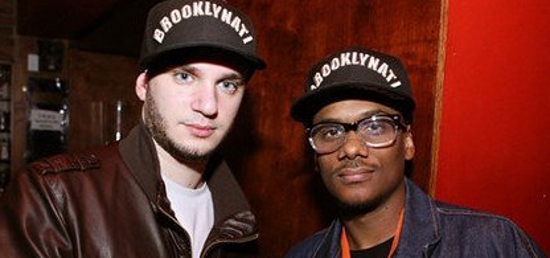 AH: What is your daily routine like in 2011?
Alex Damashek: Truthfully, every day is different. That's what's exciting about this job; that's how I stay motivated. If I'm not waking up in a hotel room on tour getting ready to drive 5 hours to the next city, I'm at my office, making phone calls, booking tours, bringing in deals, and basically breaking my neck for my artists. At night, I'm usually at a concert somewhere with my hands up.
You wear pretty much every hat in the business — booking, PR, tour management, etc — what are your favorite jobs? Given the chance to focus on just a few of those disciplines, would you?
Alex Damashek: Thanks for noticing lol. As I mentioned, wearing different hats is part of my business model, so I will continue to do that, but at heart, I'm a live music dude. I came up as the Director of Marketing at SOB's in NYC, and I've just always loved being around live music. Concerts are my favorite part of the business because to me, an incredible live show is a singular one-time experience that can never be duplicated. Sure you can buy the recording of the concert, look at photos or watch video, but nothing will ever come close to the feeling of hearing the sounds and seeing your favorite artist live in person. Luckily for me, touring is becoming ever more important to artists financial success so that is the area of the industry that I'll be focusing on most intently in the coming years.
AH: What are your long term business goals for Move Forward Music?
Alex Damashek: The goal for Move Forward Music has always been to create a full-service entertainment agency that caters to artists who are progressive in their approach, and look to push the limits of genre and break from the establishment. From the earliest conceptual stage, I set out to create a single entity that can advance the careers of artists and musicians and fulfill all of their needs - management, PR, talent booking, etc. - under one roof. As the company's grown, we've expanded that vision and broadened our focus: we started as a concert promotions company in 2008, went on to add artist management and marketing services in '09, started a booking agency in the fall of last year, and currently we are gearing up to launch a merch company in the Summer, all under the umbrella of Move Forward Music.
The long term goal is to continue on this trajectory, continue to cultivate each facet of the business, and develop a truly all-inclusive, one-stop-shop for artists looking to take their careers to the next level.
What qualities are you looking for in an artist? What gets you interested in working with someone?
Alex Damashek: I came into this business as a fan, and I'm still a fan first, so the most important thing for me is an artist who makes music that moves me. After that, I want to see that my clients are 100% invested in their career and in their fans, and that they are actually willing to go out on the road do what's necessary to reach those fans, both online and in person. I want to work with artists that hate being home. I want to work with artists who live for their fans.
AH: What advice do you have for new artists trying to book their first tour?
Alex Damashek: Get in a van and go. Don't expect too much money from your first time out on the road, and understand that touring successfully is a slow build and will probably take a few tries. Start with cities within driving distance of your hometown and do small, affordable runs, maybe 3-4 shows at a time. Maybe even go to a city where you can drive back home in the same night and save on hotels. When you feel confident that there is a market for you outside your region, you may be ready to embark on a more extended tour; hire an experienced booking agent or tour manager to guide you through the pitfalls.
Do you find it's more difficult to book hip hop shows in certain cities? Have you found any ways to get promoters to recognize that Tanya Morgan shows have nothing to do with Plies?
Alex Damashek:I think its more difficult to book hip-hop in general. The fans don't really buy tickets, and there's a lack of professionalism on all sides, so a lot of bigger venues and promoters don't want to mess with it. There's at least a couple of solid promoters in nearly every market though, even the smaller towns. Quality promoters are generally pretty knowledgeable about music and what's hot in their market so if they don't know the difference between Tanya Morgan and Plies, you need to find someone else to promote your show.
Is the college circuit still as important as it used to be for breaking independent artists?
Alex Damashek:Anytime you can play in front of kids and get paid for it, its always important. I think an act's core following is really built over time in club circuit, but it definitely helps to play those big college shows. I always say the most important thing about a college show is that it gives you enough money to play several other lower-paying gigs in surrounding (hopefully new) markets.
At what point do you think an artist should start raising their prices for live shows?
Alex Damashek: Artists should really only raise their prices once they've done the business. When a promoter makes money off you, he'll pay you more the next time. If he loses money, he'll probably pay you less. ha!
How do you approach pricing when you're booking artists? What are the considerations that go into your bottom line calculations?
Alex Damashek: It's always just about what you think the artist can draw in the market, and how much you think people will pay. A decent deal for an artist is about 70% of the projected gross from the box office receipts of the concert. That leaves room for the venue to cover its expenses and the promoter to make a small profit.
So for example, if your an artist and you know you can draw 250 people at a $10 ticket, then you should expect to be paid around $1750. If you were my client, I'd ask for $3000 and wouldn't settle for anything less than $2250.
Do you think the overall market for hip hop is shrinking in recent years?
Alex Damashek: The market for music overall is shrinking, but I think hip-hop still holds a pretty substantial market share in the music business. In the last few years, we've seen more new hip-hop artists emerge and rise through the ranks to stardom than I can remember in recent history, from Drake to Kid Cudi to Wiz Khalifa to Curren$y…the list goes on. I think in 2011 hip-hop culture is so deeply ingrained in every aspect of popular culture that as long as artists keep finding creative ways to tap into that, and connect with their fans, the way that Odd Future or Lil B have, for example, we'll be alright for a long time to come.
Related Articles
comments powered by

Disqus
Featured Articles
More DIY Music Resources
Subscribe to Audible Hype