Fear of Death and the Need to Reproduce
Posted by Justin Boland on May 18, 2014 | 0 Comments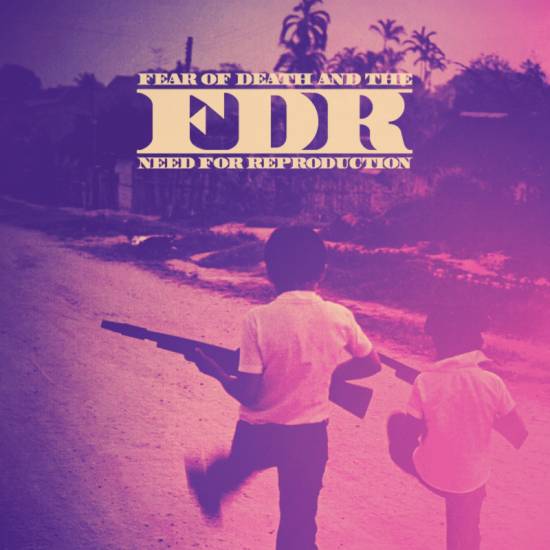 "FDR" represents the worldwide debut of a revolutionary new concept for the music industry: the "online album," a wholly patented innovation from World Around Records that delivers multiple songs to your computer almost simultaneously! That's not all, either: there's more.
"FDR" is being sold on a completely unique "digital content platform" that we've named "Bandcamp," utilizing a game-changing "pay us more than we asked for" pricing structure that promises to put the power back into the hands of independent artists around the world, and everywhere.
Obviously, it is no exaggeration to say that hip hop will never be the same after what we've just done here.
But let's talk about the "rap music" itself: "FDR" features beats from Louis Mackey and Dr. Quandary, in addition to relatively-constant chanted lyrics from two men using what appear to be pseudonyms: "Godforbid" and "Thirtyseven." The percussive instrumentation is superbly orchestrated and the overall sensation it evokes is a warm, family-friendly immersion in what we like to call "Total Patriotism."
Related Articles
comments powered by

Disqus
Featured Articles
More DIY Music Resources
Subscribe to Audible Hype