Hip Hop 2011: What Do I Do Next?
Posted by Justin Boland on Apr 21, 2011 | 0 Comments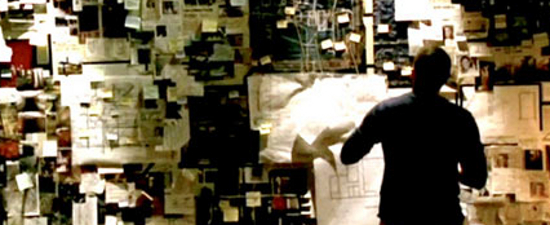 I've been doing Audible Hype in one form or another since 2008, and I get the same question at least once every week: "I've released an EP / mixtape / album / single … what do I do next?" This week, I happened to get the question from K-Shaun, a Virginia rapper, so I'm using his situation as an example — this is a short guide to sitting down in front of a computer and making way more noise for your project, today.
Meet K-Shaun.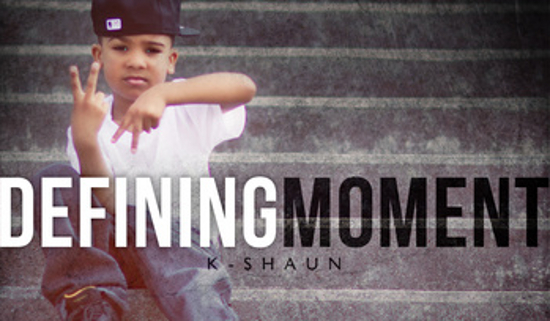 "I'm a aspiring rap artist out of Hampton, VA. I just wanted advice on how to get my music out, more noticed to say the least. I have a mixtape that I just released "Defining Moment" that I feel if in the right hands can be something BIG. I recently shot a video in Okinawa, Japan for the song "Different/ Members Only… Here is the YouTube link
"Like I said I think this could really turn into something I just need guidance. The website I attached is a link to my BandCamp page where you can download the mixtape for free. Please feel free to download and let me know what you think. Any advice would be greatly appreciated. Thank You."
I won't lie, 99% of the time when I get an email like this my reply goes like this: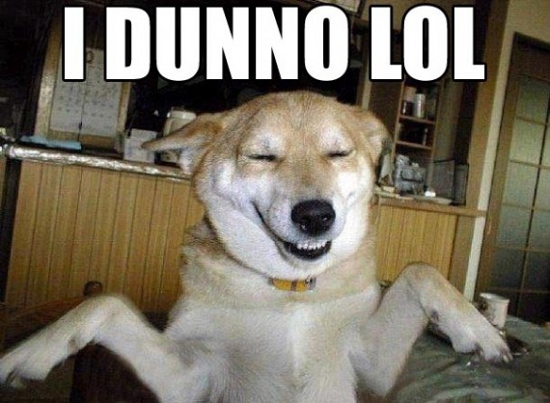 However, I am motivated and generous this week, so I wanted to give this cat an answer, in great detail, to his common question. I want to see everyone succeed in 2012, and K-Shaun is no exception.
Let's Begin

Graphic design is very on point and using Bandcamp to distribute new music is definitely the right move in 2011. I wasn't feeling the video - camera angles and light were a problem, kept it looking too low-budget. Just the same, fact is - any video is better than no video, so it's still a good asset until you make something better.
Right off the bat, your name looks like it's going to be a problem. Google agrees:

The competition, K-Shawn, has a much stronger online presence. That doesn't mean you can't take his spot if you really want it more — but a project like that is way more work on top of the actual promotion you've already gotta do. He's got 10k+ followers on Twitter and you don't show up there at all, so your first step is establishing your name on Twitter, Facebook, and Youtube. Social media platforms are 100% shitwork, it's true, but this is necessary shitwork to get official and start claiming your name.
Every piece of your platform should point back to your Bandcamp page as your main site. You should also consider collecting email addresses in exchange for the free download. Any independent artist who takes their business seriously should be building email lists.
You've also gotta promote yourself more. Specifically, track down contact information for hip hop sites and start submitting your work to them. There's a ton of hip hop blogs that will automatically post nearly everything they receive, so it's not hard to get coverage — and that's work you'll have to do yourself if you can't delegate it. If you're not hampered by ethics, you should investigate hiring an "intern" or "virtual assistant" to make this happen. Either way, though, it's an essential step.

Get a short bio and a vision statement together. The information you've got on DatPiff is a missed opportunity to pitch people on downloading the album. Tell people about the sound of the music, the story of the artist, and the guest appearances and news about where your career is headed. Anywhere you've got an opportunity to talk about your work…be ready to do so.
The Big Picture

For any independent artist reading this, my advice is the same: you basically need to build your own business by hand. Here's a rapid rundown of the concrete steps you could be taking to move forward:
1. Book more shows and talk about them online. Every gig improves your craft, spreads your name, and gives you the chance to create something new. Even if you're doing small opening sets, go big and make your live appearances into events. Live shows also give you an angle to get local media coverage.
2. Start sending out singles with press pics to bloggers. Make a list of similar artists to yourself, and use the Google Blog search to locate sites who are covering that kind of music. Get their contact information and hit them up with a track off your mixtape and a paragraph or 2 introducing yourself and telling your story in as few sentences as possible. Attach a large-size picture — preferably 2 or more, since humans appreciate having options. Remember, press coverage does not come to you, you need to chase it down and kill it yourself.
3. Hype your next project. As a general rule of thumb, use the launch of any project to announce your upcoming project…and there should always be upcoming projects. If you're working as a solo artist to build a buzz, the name of the game is Never Stop Moving. Expect to release 100 tracks in 2011 if you seriously expect to get the response you want. This leads directly to…
4. Get a dope team ASAP. Find dope artists who inspire you to work harder and start building a team to cross-promote, book shows, and share fanbase. You can reach out to people today, as soon as you're done reading this, or just right now, but odds are there a laundry list of contacts you've been meaning to get to. Execute that today and get some momentum in your career.
On that note, 5. When you're thinking about what you can get from other people, devote at least twice as much thought to what you can offer them. Re-assess your operation often and update your information.
Finally, 6. Never stop moving. Blog coverage leads to more blog coverage, just like playing more shows leads to booking more shows. Once you've got a buzz, professionals will step to you and offer their services because you've proven you're worth their time. But the work behind that initial buzz is going to have to come from you.
Good luck in 2011…good luck to K-Shaun, good luck to everyone reading this, and most of all, good luck to me. Amen.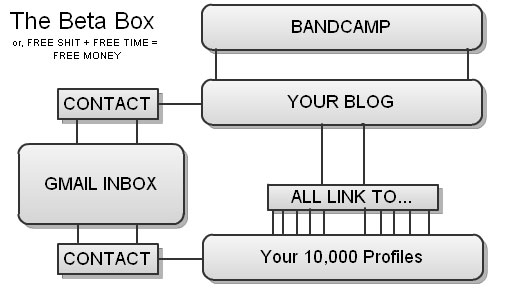 Related Articles
comments powered by

Disqus
Featured Articles
More DIY Music Resources
Subscribe to Audible Hype